Care 2.0
Keeping patients first in a pandemic
When Susan Daly couldn't stagger to the bathroom on unsteady legs without help, it was clear that something was seriously wrong with the 18-year-old from Mentor, Ohio.
By the time she was admitted to Cleveland Clinic Hillcrest Hospital, Susan could barely stand. She was transferred to Cleveland Clinic's main campus, where she was diagnosed with Guillain-Barré syndrome. The rare neurological disorder occurs when the immune system essentially declares war on the peripheral nerves, leading to paralysis in severe cases. "They warned us that it was going to get worse," recalls Susan's mother, Monica Daly.
It did. Soon enough, Susan could no longer swallow. To help her breathe, she needed a ventilator, then a tracheotomy. She also required a feeding tube.
Susan had arrived in Cleveland Clinic's Neuro Intensive Care Unit on February 27. The following day, a man in Washington state became the first reported casualty in the United States of a strange new disease.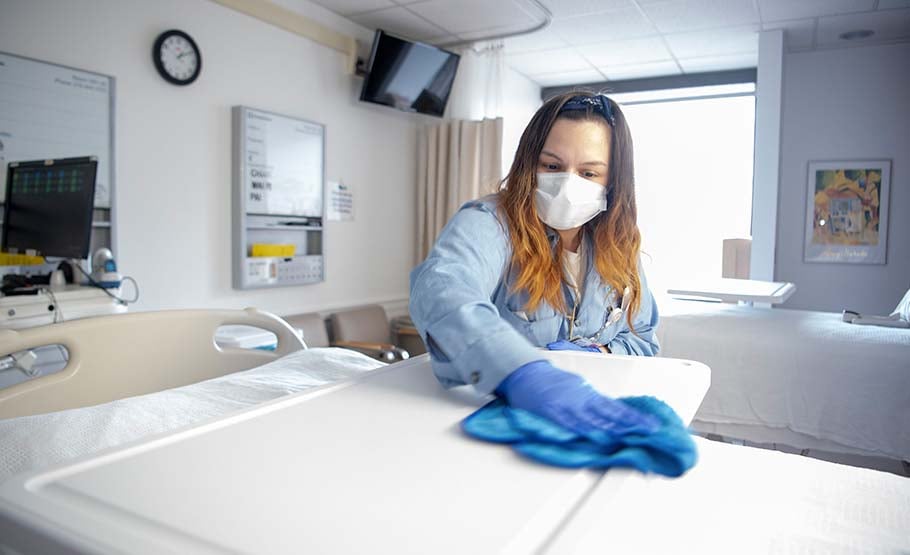 Nearly a year after Severe Acute Respiratory Syndrome Coronavirus 2 (SARS-CoV-2 for short), the novel coronavirus that causes COVID-19, first emerged, "normal" feels like a fleeting memory. Many have died, many more have become ill and virtually everyone has been affected by a pandemic that continues to disrupt so many facets of everyday life.
Some things haven't changed, though, including Cleveland Clinic's Patients First commitment.
Cleveland Clinic opened in 1921, amid the aftermath of an influenza pandemic that left at least 50 million dead worldwide and spurred healthcare innovations, particularly in the realm of public health. A century later, the coronavirus pandemic is rewriting the playbook yet again.
"This is going to have a lasting effect on society," says James Merlino, MD, Cleveland Clinic's Chief Clinical Transformation Officer. "It's hard to put a positive spin on a pandemic, but I'm optimistic about the good things happening in healthcare now. We're learning how to deliver care differently, we're innovating more quickly and we're raising the bar on safety."
To keep patients, caregivers and others safe during the pandemic, Cleveland Clinic has put numerous measures in place across its health system. Visitors are limited, and everyone entering a Cleveland Clinic facility has their temperature checked via thermal scanner or thermal imaging system. They're also screened for potential COVID-19 symptoms at safety stations, staffed by caregivers from throughout the organization who have stepped up during the crisis. Other safeguards include signs and interior configurations that promote social distancing; expanded testing capabilities; frequent cleaning and disinfection of surfaces; and requiring masks in most settings (as well as eye protection for caregivers in clinical areas).
Above and beyond these universal precautions, specific areas within Cleveland Clinic continue to keep Patients First by innovating and finding new ways to provide the best care possible.
"No one is immune," Dr. Merlino says, "so every part of what we do has been affected."
Over the past few months, obstetrician/gynecologist Meredith Dorr, MD, of Cleveland Clinic's Ob/Gyn & Women's Health Institute has conducted hundreds of virtual visits with patients. Before the pandemic, she hadn't conducted any. "It's amazing how quickly everything changed," Dr. Dorr says.
An expectant mother typically will see her physician or midwife provider 12 to 14 times during a pregnancy. Amid the pandemic, anywhere from one-third to half of those visits might be virtual. A mother is provided with a fetal Doppler to monitor her baby's heartbeat and a blood pressure cuff to measure vital signs remotely.
"First-time moms can be wary of virtual visits for pregnancy because they're not sure what's normal, so we've seen some of them coming back for in-person visits," Dr. Dorr says. "Moms who already have two or three kids at home tend to appreciate the virtual option, especially now if they don't have anyone to watch their other children because of child-care issues."
Telehealth appointments also have proven popular for infertility or preconception counseling and preoperative or postoperative visits. More postpartum visits are being conducted remotely, too.
"Traditionally, a postpartum visit happened six to eight weeks after birth, but the big push now is to do it after one week or two weeks, so we can address issues like hypertension or postpartum depression sooner," Dr. Dorr says. "In most cases, it's not truly a physical exam, but more a of mental well-being check-in. So if you're a woman with a newborn at home and you're still figuring out the car seat, it really helps if you don't physically have to come in for that visit in a lot of cases."
For care that can't be provided virtually, in-person visits continue to require adjustments for patients and caregivers alike.
Some of the biggest changes brought on by the pandemic are the precautions we take every day in the office, including wearing masks," Dr. Dorr says. "A mask can make it particularly difficult for patients with hearing loss or patients whose first language isn't English, because they can't read your lips. It can feel like a barrier. At the same time, it has to be done to promote a culture of safety and to protect not only our patients and their family members, but ourselves."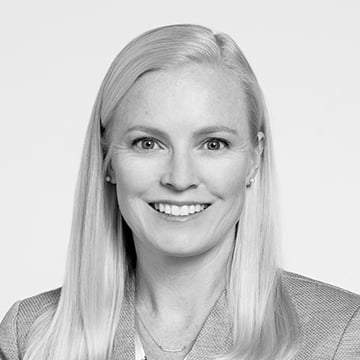 "It's clear that the pandemic isn't going to end tomorrow, although we wish it would. This is an ongoing situation. In addition to showing how anchored we were in historical ways of doing things, the pandemic has opened our eyes to new possibilities in areas such as telemedicine. It's meeting patients where they are. We've always put patients first, but we're even more patient-centric now. The pandemic has demonstrated how committed we are to doing the right thing for our patients and for each other."
— Beri Ridgeway, MD, Chair OB/GYN & Women's Health Institute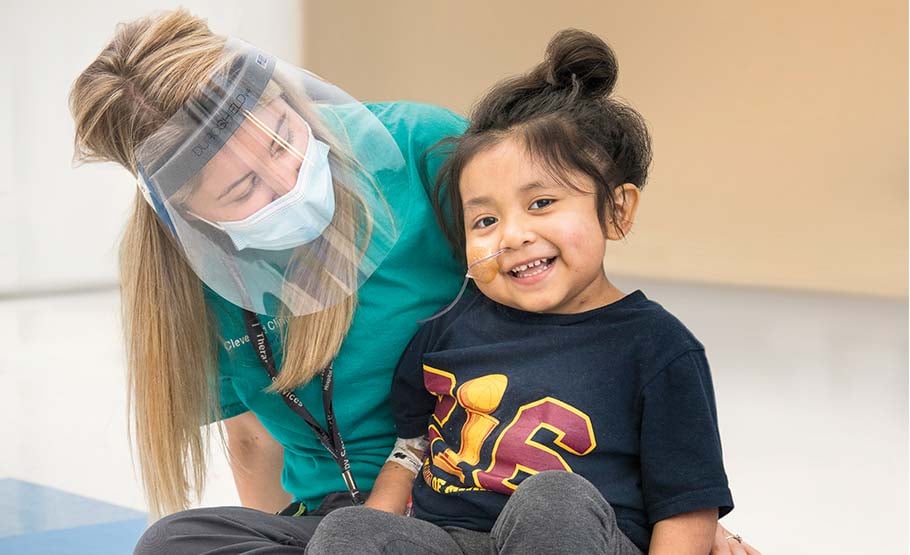 For the average young person, interacting via screens and electronic devices is second nature. So perhaps it comes as no surprise that Cleveland Clinic Children's Hospital for Rehabilitation has enjoyed great success integrating telehealth platforms during the pandemic.
"Like our colleagues elsewhere, we've been thrust into an environment where we've had to find new ways to make things work," says Michelle Marks, DO, FAAP, SHFM, Medical Director of the hospital.
Speech therapy. Gathering family history for autism or ADHD evaluations. Equipment assessments. Those are just a few examples of the kinds of patient care that increasingly have been accomplished remotely.
"Obviously, some things we can't do virtually," says physiatrist Lainie Holman, MD, MFA. "There will always be a lot of value in being able to do an actual hands-on physical examination for a well visit, where many things get discovered. At the same time, there are other things that we can do remotely and still provide good care. If a patient has outgrown the seating on their wheelchair, I don't necessarily need to see them in person. I can see them well enough with a virtual visit to make recommendations and sign off on the paperwork, without exposing anyone to germs."
Over the summer, the Children's Hospital for Rehabilitation temporarily shifted to a hybrid on-site/virtual format for its Pediatric Pain Rehabilitation Program, which takes an interdisciplinary approach to caring for children and families coping with chronic pain. In the morning, patients were on-site for occupational therapy and physical therapy, among other sessions. In the afternoon, they took part in virtual group meetings from their homes. The program has since pivoted to a three-week inpatient format.
Other recent innovations at the hospital could be here to stay, including virtual rounding. Prior to the pandemic, rounding was conducted by a small army of caregivers, with representatives from speech therapy, recreational therapy, occupational therapy, physical therapy, social work, psychology, nutrition, nursing, medicine and other areas often crowding into patient rooms. To limit unnecessary contact, a much smaller group of caregivers now makes rounds in person, with the rest of the team joining in virtually via a tablet.
Virtual rounding likely will stick around long after COVID-19 is in the rearview mirror, predicts Dr. Holman. "It's faster, it's more efficient and it gives kids and their families the ability to touch base with the team every day," she says.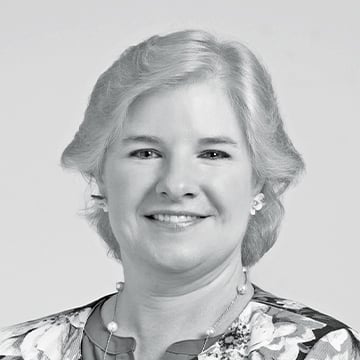 "With ongoing respect for the virus that has caused the pandemic, we have a multitude of safety protocols in place. We're still providing the same high-quality, expert care to any patient who wants or needs to be seen by us, with no exceptions. We've been able to adapt on a dime to meet the needs of our patients, whatever the circumstances are. We're open for business."
— Karen Murray, MD, Chair, Pediatric Institute
By mid-March, the whole world had been turned upside down. But all Monica and Tom Daly could do was focus on their daughter as she battled Guillain-Barré syndrome.
It was an incredibly difficult situation to begin with, and the coronavirus didn't help matters. Hospital restrictions put in place because of the pandemic meant that only one parent at a time could be with Susan, so Monica and Tom took turns and texted each other with updates. Susan's younger sister, Tara, was no longer permitted to visit in person. When Monica and Tom weren't with Susan, they avoided public spaces. "We couldn't risk exposing her to anything," Monica says.
They felt safe at Cleveland Clinic, though. "They took every precaution," Monica says. "It sounds crazy, but we really didn't have time to worry about COVID-19. We just wanted Susan to get better."
The family credits neurologist Dhimant Dani, MD, and the other caregivers in the Neuro ICU for getting them through the ordeal. "We needed them to survive," Monica says. "Dr. Dani told Susan that he prayed for her every day. He told her that God had a plan for her, and that she was going to get better."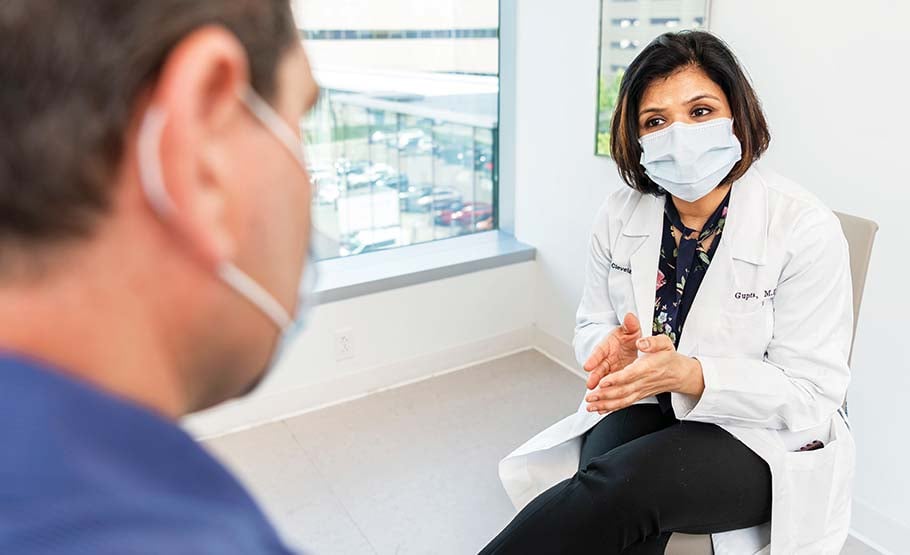 Earlier this year, when the pandemic was peaking in Northeast Ohio, roughly 1 in 3 visits to Cleveland Clinic's Taussig Cancer Institute was virtual. Today, the number is back down to pre-coronavirus levels, with only 10%-15% of total visits happening virtually.
"Cancer is a hands-on disease," says Matt Kalaycio, MD, Vice Chair of Taussig Cancer Institute. "There are lumps and bumps that need to be detected, and the only way you can do that is in person. Patients have to come in for treatment."
Once those patients do come in, chemotherapy and other treatments are essentially the same. "We haven't adjusted doses or schedules around the virus," Dr. Kalaycio says.
In other ways, however, it's not quite business as usual. Because of the pandemic, some support services for patients with cancer had to be reimagined. Art therapy, music therapy and reiki were temporarily available only virtually, although those services are now offered again in-person — alongside other wellness options such as reflexology, massage and facials — with COVID-19 protocols in place and appropriate personal protective equipment for caregivers. Yoga instruction has shifted to a video platform. And a boutique where a patient used to be able to try on wigs (no longer an option in light of infection control measures) has given way to a "look book" that allows a patient to choose their favorite wigs, which are then presented on mannequin heads in the infusion suite so a final selection can be safely made.
Convincing reluctant patients who need care to seek care remains a top priority.
"It's important to make sure that the problems of a pandemic aren't compounded by increasing cancer-related mortality," Dr. Kalaycio says. "Our fear is that we're missing patients who aren't being diagnosed with cancer because they're not coming in for screenings. We're as safe as any place on the planet, and people who need to be treated should be treated."
"We want to keep the patient experience as much like it was before the pandemic as possible. Our goal is to have everything like it used to be, outside of screening everyone who walks into the building and wearing masks and face shields. The uncertainty of how long this is going to last is wearing on everybody, including healthcare providers. But if I had to pick any place in the world to be facing a pandemic, it would be right here at Cleveland Clinic. Our caregivers have pulled together in a heroic way."
— Brian Bolwell, MD, Chair, Taussig Cancer Institute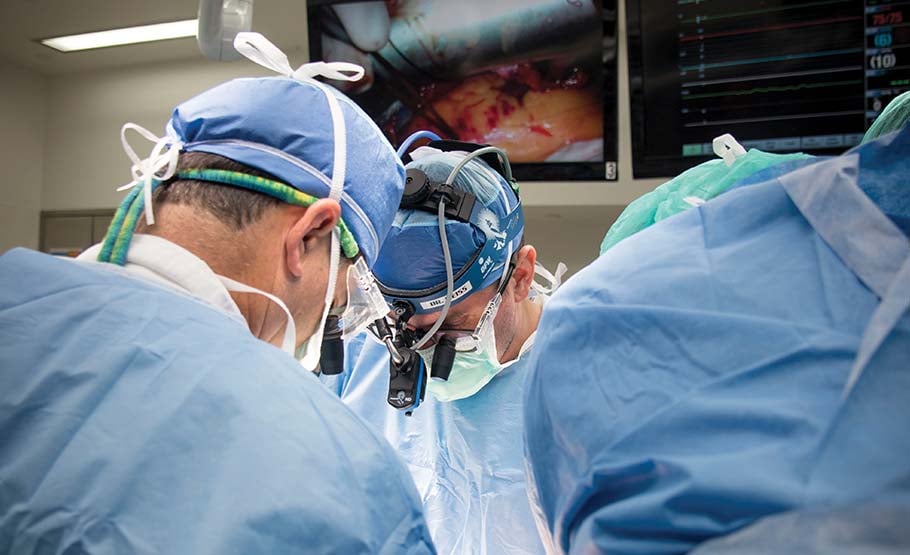 The data paints a sobering picture. During the pandemic, new cancer diagnoses have decreased 45%. Reports of heart attacks and strokes are down, too — 38% and 30%, respectively. It's not like the population at large suddenly got healthier. Rather, the numbers underscore the fact that many patients have delayed or even avoided seeking care during the pandemic, even after Cleveland Clinic and other health systems resumed elective procedures that had been put on hold in the spring to focus on the coronavirus.
"We've seen many patients presenting late for life-threatening conditions," says cardiac surgeon Aaron Weiss, MD, of Cleveland Clinic's Sydell and Arnold Miller Family Heart, Vascular & Thoracic Institute. "What's even more worrisome to me are the patients who aren't presenting at all — the ones we don't know about, the ones for whom the reason they didn't come in ultimately was their demise. More people are dying at home today than a year ago, and you start to get an idea that it's because they're not seeking medical attention. So we're making every effort to demonstrate the safety of our hospital, so patients feel like they can come here without being exposed to COVID-19."
Virtually nothing has changed in the operating room, where wearing masks and face shields and practicing sound sterile techniques have been par for the course all along. For Dr. Weiss, precautions implemented in other areas of the patient experience have taken some getting used to.
"I like being very personal with my patients," he says. "Part of that always had been a handshake or even a hug, if the patient offers to give you one. You want them to feel safe. They're trusting you with their lives, and we take that trust with the utmost respect. Developing that rapport with a patient may not be as easy now — it just takes time. As important as handshaking was, it's much more important to practice safe hygiene."
Remaining vigilant and continuing to rise to unforeseen challenges creatively and compassionately are the keys to coexisting with COVID-19 and weathering this crisis, according to Dr. Weiss.
"As much as we all want this pandemic to end, the reality is we have a new normal," he says. "We have to adjust and to figure out new ways to deliver the same level of care. We're in this for the long haul."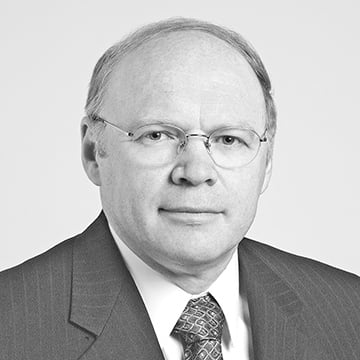 "When I meet patients, I'd obviously still love to be able to shake their hands and to read their facial expressions. We're still very much committed to giving patients the best experience possible and doing so in the safest way possible. We've continued to concentrate on giving them the best care and the best outcomes possible. That hasn't changed."
— Lars Svensson, MD, PhD, Chair, Sydell and Arnold Miller Family Heart, Vascular and Thoracic Institute
Susan Daly was transferred to Cleveland Clinic Children's Hospital for Rehabilitation on March 25 to continue her recovery. She was warned that it might take another three months, but Susan had other ideas. "No way," she told her parents. "I'm only going to be here a couple of weeks."
Every day brought hours of intensive therapy with a team of caregivers, their faces covered. Physical therapy. Occupational therapy. Recreational therapy. Speech therapy. Sessions that previously would've been held in groups with other patients were one-on-one, because of the coronavirus.
"Come on — let's go practice!" Clinical Technician Veronica Robinson would say when she showed up at Susan's room to help her with a lap around the hallways. Eventually, Susan transitioned from a wheelchair to a walker.
On May 6 — 71 days after she was admitted to Cleveland Clinic — Susan walked out of the Children's Hospital for Rehabilitation, with family and friends cheering her on. A limousine whisked her to the parking lot of a mall near her home, where dozens of other supporters were waiting to greet her. Someone asked Susan how she felt. "I'm just so happy to be home," she said.
A few weeks later, Susan graduated from Lake Catholic High School. She's now an Ohio University freshman, taking classes remotely.
"Remember how everyone was stressed when they were stuck at home because of the pandemic?" Monica Daly says. "All that time, home was the only place Susan wanted to be. It was all she was working toward, all those weeks. It's all in your perspective."