KEY TOPIC
Surgical Innovations
Cleveland Clinic has long been a pioneer and leader in surgical innovation. We've asked some of our specialists to identify the advances in surgery that are rapidly changing their fields today.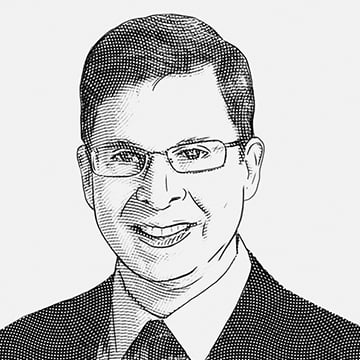 Marc Gillinov, MD
More than 20 years ago, my colleagues at Cleveland Clinic pioneered techniques to repair, rather than replace, mitral valves. Today, new technologies and techniques enable us to operate on patients with severe heart damage and dysfunction. An example is the Impella heart pump, a tiny device inserted through a small incision in the leg that temporarily assists the heart's pumping function, ensuring blood flows to critical organs during surgery. I have many options, from robotic and minimally invasive techniques to standard open-heart surgery, so I can tailor the surgical approach to the patient and offer cardiac repair to many more people.
Marc Gillinov, MD, is Chairman of the Department of Thoracic and Cardiovascular Surgery in the Sydell and Arnold Miller Family Heart, Vascular & Thoracic Institute and holds the Judith Dion Pyle Endowed Chair in Heart Valve Research.

Hometown: Cleveland

First job: Summer internship at Cleveland Clinic

Undergraduate education: Yale University, New Haven, Connecticut

Currently reading: Mindset by Carol Dweck

Pastime pleasure: Watching his children compete in tennis tournaments around the country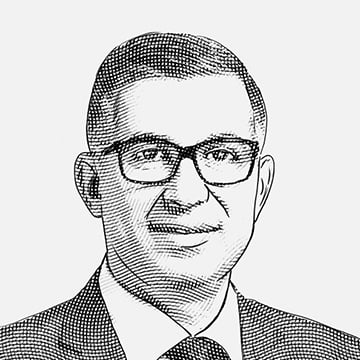 Jihad Kaouk, MD
Innovation usually happens in a sequence. Laparoscopy led to robotic surgery. Then came single-incision robotic surgery. Now we're heading to natural orifice robotic operations. As the next building block, we'll take today's robot to a "smart" level, informed by patients' CT scans. This robot will know exactly where it is in a patient's body and guide the surgeon on issues specific to that patient. I do not believe the human brain will ever be replaced in the operating room, as it has the creativity to connect the dots. But the robot can give navigational information and alerts. It's not science fiction — we're working on this now.
Jihad Kaouk, MD, is Institute Vice Chair for Surgical Innovations in the Glickman Urological & Kidney Institute and holds the Zegarac-Pollock Family Foundation Endowed Chair.

Hometown: Beirut

Undergraduate education: American University, Beirut

Currently reading: Writings and news stories on leadership and team building, aggregated through the app Pocket

Pastime pleasure: Playing basketball with his son
Rosanne Kho, MD
Distance health visits have streamlined the patient experience during surgical preparations. Traditionally, patients visit multiple times for initial consultations, testing, imaging, follow-up visits and, finally, their surgery. Now we can remotely consult with patients in the lead-up to their surgery. With this virtual advance work, we can often consolidate their labs, imaging and pre-surgery preparations into a single-day visit. Follow-up and post-op consultations can also return to the virtual realm in many cases. Patients appreciate this approach for its efficiency and convenience, and they often prioritize their surgery sooner, improving their health and quality of life more quickly.
Rosanne Kho, MD, is a surgeon and Head of the Section of Medical Gynecology and Minimally Invasive Gynecologic Surgery in the Ob/Gyn & Women's Health Institute.

Hometown: Born in New York City; raised in Manila, Philippines

First job: Washing petri dishes in the neurobiology lab at Stanford University

Undergraduate education: University of Santa Clara

Currently listening to: "The Peter Attia Drive," a podcast on well-being and longevity

Pastime pleasure: Walking along the marina in downtown Cleveland at sunrise or sunset
Choon Hyuck David Kwon, MD
Through living donor liver transplantation, we save more people on the organ waitlist. Unfortunately, it comes at the expense of a healthy donor undergoing a major operation. We know a minimally invasive approach allows faster and easier recovery, yet donor surgery is a complex, high-stakes procedure, which makes it applicable to only a handful of experienced surgeons at the largest centers. New technologies like laparoscopic 3D, fluorescence imaging and robotic surgery show promise that more surgeons will have the tools for successful living donor surgeries. They'll offer a precision not easily attained, except after years of training and experience, and they'll allow a larger group of experienced surgeons to successfully perform living donor liver surgeries.
Choon Hyuck David Kwon, MD, is Director of Laparoscopic Liver Surgery in the Digestive Disease & Surgery Institute.

Hometown: Seoul, South Korea

First job: Tutoring English to elementary students

Undergraduate education: Seoul National University, Seoul, South Korea

Currently reading: Siblings Without Rivalry by Adele Faber and Elaine Mazlish

Pastime pleasure: Playing with his children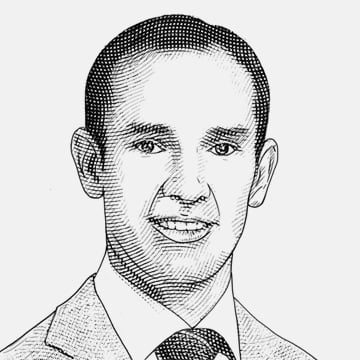 Scott Steele, MD
Many of today's surgical innovations are not happening in the operating room. Earlier detection of disease, the use of big data and precision-based therapies are keeping people off the surgery list, and that's a huge win for patients. From genetic research and studying the patterns found in thousands of patient health records, we now understand the nuances in diseases that make a world of difference in treatments and outcomes. We can apply these learnings to the individual patient. For example, we used to treat anyone with diverticulitis or rectal cancer with an operation. Now, we know that select patients can be treated in other ways and don't need an operation at all. Outcomes are improved, morbidity is decreased and organs are preserved.
Scott Steele, MD, is the Chair of the Department of Colorectal Surgery and holds the Rupert B. Turnbull, MD, Chair in Colorectal Surgery.
Hometown: Minocqua, Wisconsin

First job: Stockboy at a hardware store

Undergraduate education: United States Military Academy, West Point, New York

Currently reading: Extreme Ownership by Jocko Willink and Leif Babin

Pastime pleasure: Running