PULSE
No. 2 Hospital; No. 1 Heart Care
U.S. News Rankings, Florida research and Innovation Center, Top 10 Medical Innovations and More
Cleveland Clinic was named the No. 2 HOSPITAL IN THE NATION in U.S. News & World Report's 2020-21 Best Hospitals rankings. For the 26th consecutive year, Cleveland Clinic also was ranked No. 1 FOR CARDIOLOGY & HEART SURGERY.
A dozen other Cleveland Clinic specialties earned Top 10 rankings, including Geriatrics (No. 2), Gynecology (No. 2), Rheumatology (No. 2), Gastroenterology & GI Surgery (No. 3), Pulmonology & Lung Surgery (No. 4), Urology (No. 4), Cancer (No. 5), Nephrology (No. 5), Diabetes & Endocrinology (No. 6), Neurology & Neurosurgery (No. 9), Orthopedics (No. 9) and Ophthalmology (No. 10).
"Cleveland Clinic is constantly focused on safety and quality because it's the right thing to do," says Cleveland Clinic CEO and President Tom Mihaljevic, MD. "Rankings like these by U.S. News — along with those by Leapfrog, the Centers for Medicare & Medicaid Services and Vizient — are an affirmation of our caregivers' continued commitment to providing patients with the best care anywhere."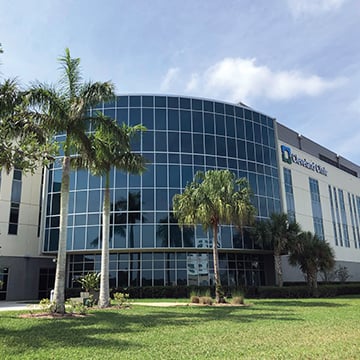 A New Home for Research and Innovation
Leading scientists are coming together at Cleveland Clinic's new FLORIDA RESEARCH AND INNOVATION CENTER to address a range of diseases, including COVID-19. "Collectively, we've spent many years studying the interplay between viruses and human disease," says Scientific Director Michaela Gack, PhD. "We look forward to applying the knowledge we've gained to develop new strategies for vaccines and treatments." The 107,000-square-foot facility, which opened this summer in Port St. Lucie, Florida, includes biosafety level 3 laboratories for work with infectious agents. The Florida Research and Innovation Center and the Lerner Research Institute are the primary hubs for Cleveland Clinic's new Global Center for Pathogen Research and Human Health, which is bringing together top virologists, immunologists, genomicists and population health experts to fight infectious diseases.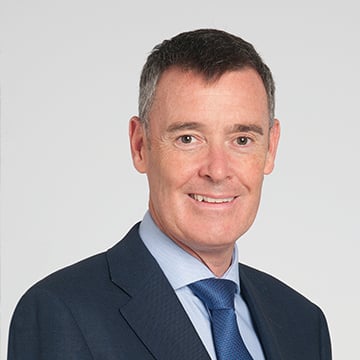 Ready to Lead in Florida
Conor Delaney, MD, PhD, has been named CEO and President of the Cleveland Clinic
Florida region. In this new role, he oversees five hospitals and numerous outpatient centers across Southeast Florida, in addition to the new Florida Research and Innovation Center. A colorectal surgeon and professor of surgery with more than 30 years of experience, Dr. Delaney most recently was Chair of Cleveland Clinic's Digestive Disease and Surgery Institute. He joined the clinical associate staff in 2000. "I'm incredibly excited to join the Cleveland Clinic Florida team and contribute to our mission of providing patients access to Cleveland Clinic care," Dr. Delaney says, "while helping grow research and education throughout the region."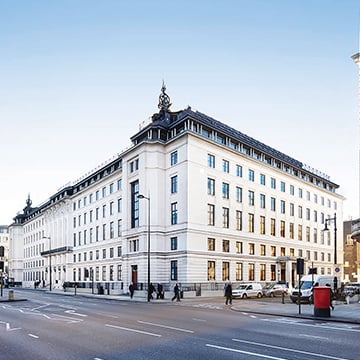 The Latest from
London

After delays caused by COVID-19, construction of CLEVELAND CLINIC LONDON has resumed. Its outpatient facility will open in September 2021, and its main hospital will open in January 2022. A new charity, Cleveland Clinic Philanthropy UK, has been established to support partnerships in training and research, including clinical fellowships; clinical training for physicians, nurses and allied health professionals; and executive training collaborations for Cleveland Clinic and National Health Service leaders. Cleveland Clinic London also will enter into a clinical partnership with The London Clinic, an independent charitable hospital, to provide comprehensive oncology services.
In July, Cleveland Clinic completed its 2,000th heart transplant and its 2,000th lung transplant.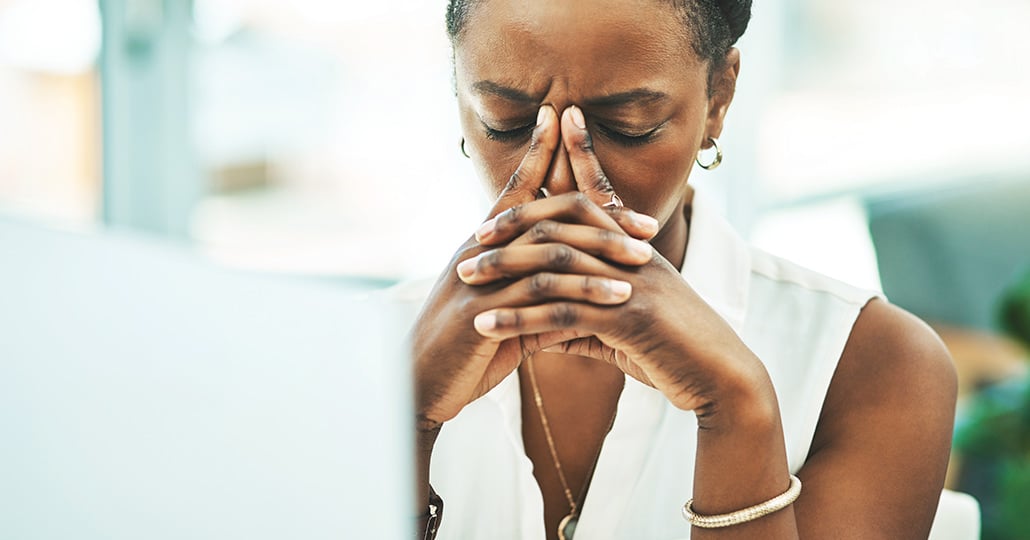 Top 10 Medical Innovations
These breakthroughs were showcased at Cleveland Clinic's 2020 Medical Innovation Summit, held virtually in October:
1. Gene Therapy for Hemoglobinopathies: With precision science, researchers are nearing a cure for chronic genetic blood disorders such as sickle cell disease and thalassemia.
2. Novel Drug for Primary-Progressive Multiple Sclerosis: Targeting immune cells that play a key role in the disease, ocrelizumab is the only approved treatment for the 15% of patients with MS who experience gradual onset and steady progression of signs and symptoms without relapses.
3. Smartphone-Connected Pacemaker Devices: Used with a mobile app, Bluetooth-enabled implants track cardiac data to inform and engage patients.
4. New Medication for Cystic Fibrosis: A triple combination of elexacaftor/tezacaftor/ivacaftor is thinning mucus and reducing complications in patients with the most common CF gene mutation.
5. Universal Hepatitis C Treatment: The combination medication sofosbuvir/velpatasvir has been approved as a regimen for the treatment of all six genotypes of hepatitis C in adults, providing an effective option for more patients.
6. Bubble CPAP for Increased Lung Function in Premature Babies: This noninvasive ventilation strategy, which delivers blended and humidified oxygen via infant-sized prongs, marks an important advancement
in neonatology.
7. Increased Access to Telemedicine Through Novel Practice and Policy Changes: In response to COVID-19, federal and state regulators have moved quickly to reduce telehealth adoption barriers, allowing new platforms to speed access to care while protecting healthcare workers and community members.
8. Vacuum-Induced Uterine Tamponade Device for Postpartum Hemorrhage: This innovation uses gentle suction to cause the uterus to contract, compressing blood vessels to control excessive bleeding after childbirth.
9. PARP Inhibitors for Prostate Cancer: The approval of rucaparib and olaparib — drugs that block the protein that genes use to repair damaged cancer cell DNA, causing the cells to die — has opened the door to new therapeutic options.
10. Immunologics for Migraine Prophylaxis: Migraines are being stopped before they start by new medications, including calcitonin gene-related peptide (CGRP) inhibitors that target
a molecule that causes brain inflammation and migraine pain.
To learn more, visit innovations.clevelandclinic.org.