Tailor-Made Treatment
Timothy Chan, MD, PhD, leads Cleveland Clinic's new Center for Immunotherapy and Precision Immuno-Oncology
Cancer immunotherapy has revolutionized treatment for some types of cancers. It also has made headlines due to success in high-profile patients, including former President Jimmy Carter.
Since the field is relatively new, however, patients are being treated with a one-size-fits-all approach that doesn't always work for every individual.
Timothy Chan, MD, PhD, is aiming to change that.
This renowned physician-scientist joined Cleveland Clinic in April to build the region's first Center for Immunotherapy and Precision Immuno-Oncology. He came to Cleveland from the Memorial Sloan Kettering Cancer Center in New York City.
"I want to make Cleveland Clinic a destination for immuno-oncology research and care," Dr. Chan says. "Cleveland is home to some of world's leading cancer researchers and physicians. I saw this as an incredible opportunity to build a world-class center."
Researchers have been studying the relationship between the immune system and cancer for many years. In a healthy patient, immune cells patrol the body, methodically marking rogue cells and destroying them before they can cause disease. However, sometimes these defenses can fall short, leaving an environment ripe for cancer growth.
Dr. Chan is a pioneer in the burgeoning field of precision immunotherapy, an approach that analyzes an individual patient's unique situation to match them to the immunotherapy that should be most effective. It takes into consideration the patient's personal history, their genetic code (genome) and the exact type and origin of cancer, as well as other variables, to develop a personalized approach to care.
Most tumors are caused by genetic mutations in cancer cells that cause them to grow uncontrollably. While some tumors have only one cancer-causing mutation, others have many. Dr. Chan was the first scientist to discover that the more mutations a tumor has (called "high mutation load"), the more likely it will respond favorably to a type of therapy called immune checkpoint therapy. This principle laid the groundwork for the discovery and FDA approval of several pan-cancer immune-therapies, which are effective in all types of cancer.
"One of our main goals is to discover new drug targets and alternative treatment approaches," Dr. Chan says.
The Center for Immunotherapy and Precision Immuno-Oncology will include sites in the Lerner Research Institute on Cleveland Clinic's main campus and in Cleveland Clinic's new Florida Research and Innovation Center in Port St. Lucie. Dr. Chan's team also will collaborate with Cleveland Clinic's new Global Center for Pathogen Research and Human Health, which seeks to improve treatments for various diseases, including virus-induced cancers, by expanding our understanding of immunology and microbial pathogenesis.
The research and clinical work in the Center for Immunotherapy and Precision Immuno-Oncology will focus on innovation and developmental therapeutics. Dr. Chan and his colleagues will also work with Cleveland Clinic's Center for Therapeutics Discovery.
"We hope that these principles of individually examining each patient and their tumor makeup will become commonplace and further explored in clinical trials," Dr. Chan says. "We want to offer more alternatives for as many patients as we can, particularly those who may be out of other options."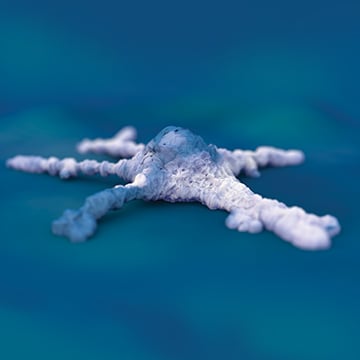 Immunotherapy 101
Studies in cell-to-cell communication have shown that some tumor cells can send signals that allow them to masquerade as healthy cells. As a result, the tumor cells remain undetected by the immune system and are free to grow and spread. Until recently, the only way to fight these types of cancers was with traditional treatments, such as chemotherapy and radiation therapy, which often result in adverse side effects. Immunotherapy aims to reignite the immune system to swiftly and efficiently eliminate cancer cells — possibly even replacing the need for traditional treatments.