Giving
Caring for Caregivers
The financial contributions of donors to the COVID-19 Emergency Response Fund have provided support for Cleveland Clinic's front-line caregivers in numerous ways.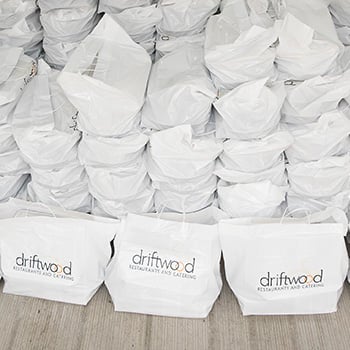 The Office of Caregiver Experience organized "grab and go" meals from local restaurants, taking the guesswork out of dinner for caregivers after their shifts. To date, tens of thousands of meals have been distributed. The program also has pumped more than $2.5 million into the struggling restaurant industry in Cleveland and made it possible for some eateries to hire back employees to meet demand.
"We get to help the front-line responders who are exhausted at the end of their workdays," says Brent Zimmerman, co-owner of Saucy Brew Works, a participating restaurant in Cleveland.
Cleveland Clinic has delivered food to caregivers and their families affected by COVID-19 who need to isolate, as well as to the families of caregivers who came to the aid of hospitals elsewhere.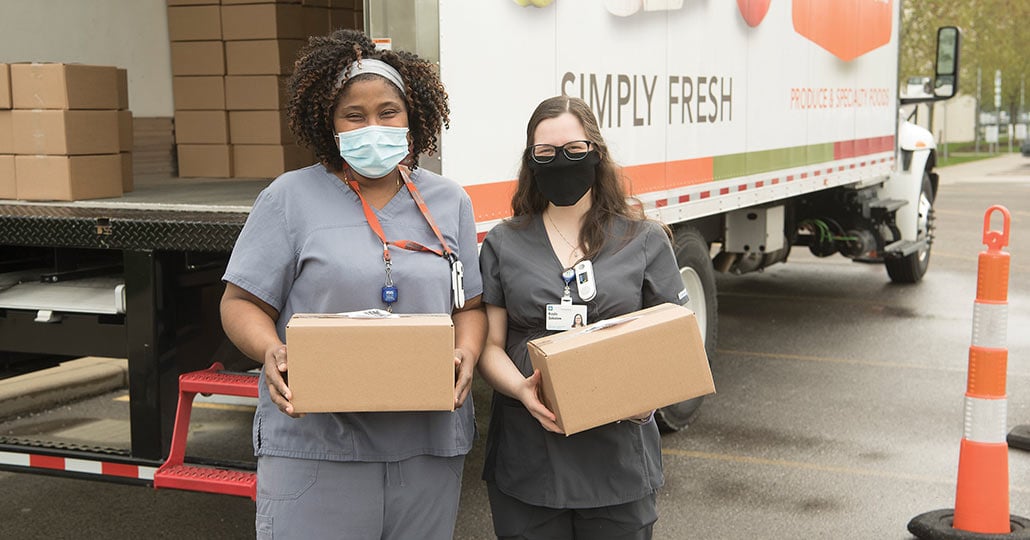 A separate lodging program has assisted hundreds of caregivers. Some chose to shelter away from their families to minimize the risk of spreading COVID-19. Others were ill with the disease and needed accommodations where they could recover safely.
Cleveland Clinic also offered other resources for caregivers, made possible by gifts to the fund. Comfort stations within the hospitals provided space to recharge and enjoy donated beverages and snacks during work shifts. On-site pop-up markets made it easy for caregivers to purchase necessities for themselves and their families. And confidential emotional support was just a phone call away, thanks to a hotline staffed 24/7 by Cleveland Clinic behavioral health clinicians.
"One thing that has really stood out to me is the heartfelt efforts of the caregivers in the Office of Caregiver Experience," says Amy Mahnke, RN, BSN, an ICU nurse from Cleveland Clinic's main campus who helped at New York-Presbyterian. "While I was away, they arranged a shipment of groceries to my grandparents, who I take care of. My grandmother called me in tears because she was so thankful. My heart is so full."