PULSE
Bringing Hope to the Bahamas
Trees stripped bare were snapped in half like toothpicks. Power lines were down. Buildings were leveled. And everywhere Michael Ferraro, DO, and his colleagues went, they found men, women and children in need of medical attention.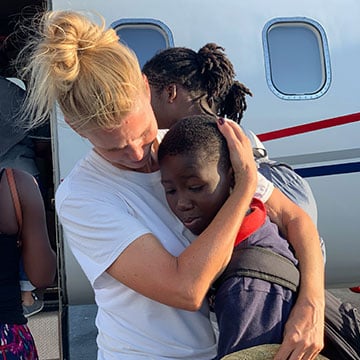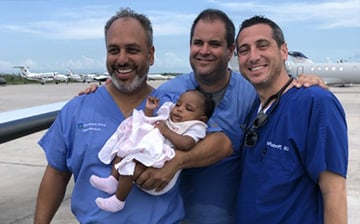 "The utter devastation was incredible," says Dr. Ferraro, an emergency room physician with Cleveland Clinic Martin Health. "For us, it was a matter of trying to do the most good for the most people in the shortest amount of time."
Led by Cleveland Clinic Florida CEO and President Wael Barsoum, MD, Cleveland Clinic doctors, nurses and other caregivers were among the first to rush to the aid of the Bahamas in the aftermath of Hurricane Dorian, the Category 5 storm that ravaged the island nation in September. Aitheras Aviation Group and Acute Air Ambulance provided transportation support.
Critical cases were evacuated to hospitals in Nassau. Other patients, including many suffering from dehydration, were treated on the spot, in clinics or schools and churches that served as makeshift shelters. Cleveland Clinic teams also delivered medication and other supplies to those in need.
Over the weeklong mission, Dr. Ferraro visited some of the hardest-hit areas, including Marsh Harbour. Many residents handed him notes with names and phone numbers, imploring him to use his satellite phone to let their loved ones know they were alive.
"People were thankful for our help, but we had to convince some of them to accept it," Dr. Ferraro says. "They would say, 'No, someone is sicker than I am—save it for them.' They wanted to help somebody else. … It was a humbling experience."
All told, Cleveland Clinic caregivers assisted more than 400 hurricane survivors in the Bahamas. Says Dr. Barsoum: "I'm very proud of the swift action of the entire team."
Top This
Caregivers and well-wishers gathered in October across the street from Buckingham Palace, where the ceremonial last beam of Cleveland Clinic London was hoisted into position at 33 Grosvenor Place in the heart of the British capital. "We're excited to have completed the construction phase of what will be one of the most technologically advanced hospitals in the U.K.," says Cleveland Clinic London CEO Brian Donley, MD. A delegation of Cleveland Clinic officials from Ohio, including CEO and President Tom Mihaljevic, MD, joined Donley at the topping-out festivities. The 185-bed hospital—Cleveland Clinic's first in Europe—is set to open in spring 2021.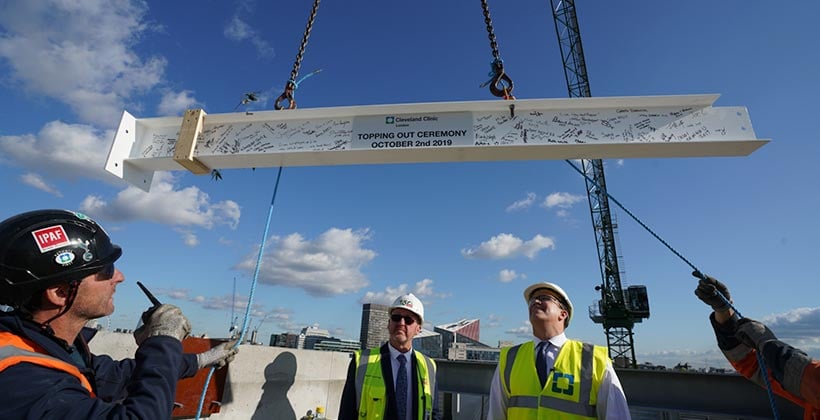 Class Act
The Health Education Campus, a collaboration between Cleveland Clinic and Case Western Reserve University, welcomed its first students in May.
2 buildings constitute the campus: the Sheila and Eric Samson Pavilion and the Dental Clinic
57 classrooms create a hotbed of interprofessional education
2,200+ medical, nursing, dental, physician assistant and social work students take classes on the campus
The Heartbeat Goes On
U.S. News & World Report has ranked Cleveland Clinic as the No.1 hospital for heart care for the past 25 years. Ten other Cleveland Clinic specialities scored top 10 finishes in the latest edition of the magazine's Best Hospitals rankings, which also has Cleveland Clinic among the top five hospitals overall. "We're proud to be recognized for our continued excellence," says Cleveland Clinic CEO and President Tom Mihaljevic, MD. "These rankings reinforce our caregivers' hard work and shared sense of purpose for our patients."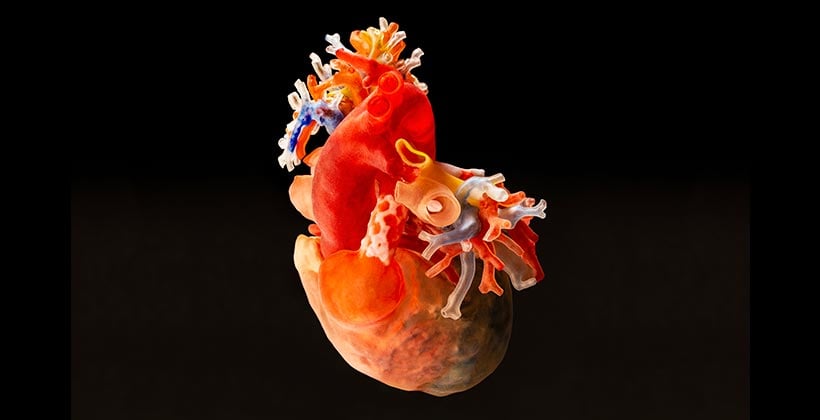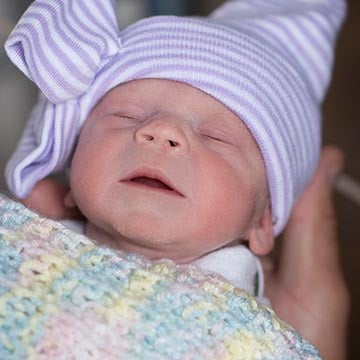 An Extraordinary Birth
A healthy baby girl was delivered in June at Cleveland Clinic via cesarean section from the transplanted uterus of a deceased donor. It was the first such birth in North America. "We're grateful to the donor and her family, whose generosity allowed our patient's dream to come true," says transplant surgeon Andreas Tzakis, MD, PhD. "We aim to make these extraordinary events ordinary for women who choose this option."
Coming Together to Combat a Crisis
The National Institute on Aging of the National Institutes of Health has awarded a $4.23 million grant to establish the Cleveland Alzheimer's Disease Research Center. Led by James Leverenz, MD, of Cleveland Clinic, the collaboration involves researchers and clinicians from Cleveland Clinic, Case Western Reserve University, Louis Stokes Cleveland VA Medical Center, the MetroHealth System and University Hospitals. "The center will bring together considerable expertise," Dr. Leverenz says, "to focus on one of the largest health- care crises facing our country."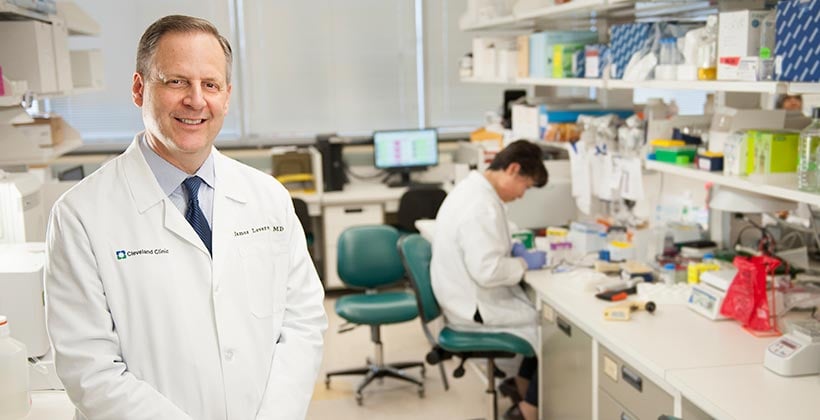 Milestone
Cleveland Clinic received the largest gift in its history with a $261 million distribution from the Lord Foundation of Ohio.