Heart of the Matter
A champion of cardiovascular innovation seeks simple solutions to complex problems
For Jose Navia, MD, innovation is second nature. When it comes to patient care, he's always looking for new ways to improve outcomes while working smarter, faster and better.
"In the OR, in the ICU, wherever we treat patients, there will always be room for improvement," he says.
Dr. Navia, Director of the Heart and Vascular Center and Chairman of Cardiothoracic Surgery at Cleveland Clinic Florida, is the inaugural holder of the S. Donald Sussman Distinguished Chair in Heart and Vascular Research, created with a generous gift from financier and philanthropist S. Donald Sussman.
"Having a physician as accomplished as Dr. Navia here in South Florida for complicated cases benefits the entire region," Sussman says. "His research will have an even broader impact."
Advances in minimally invasive procedures hold great potential for cardiovascular patients, according to Dr. Navia. "We're developing new technology for heart valve repair and replacement," he says. "In the future, we'll use more transcatheter approaches for repair and replacement, with technology that allows us to avoid high-risk surgeries."
His work also encompasses mechanical assist devices, which promise to keep more hearts pumping in the coming years. "This area is evolving quickly," Dr. Navia says. "The number of potential heart donors is flat in the U.S. and around the world. These devices will circumvent the shortage and keep patients alive."
Going hand in hand with the unrelenting curiosity that drives Dr. Navia's research is his passion for educating others about the possibilities. "We need to teach the latest techniques to more surgeons and fellows," he says. "We need to pass the torch."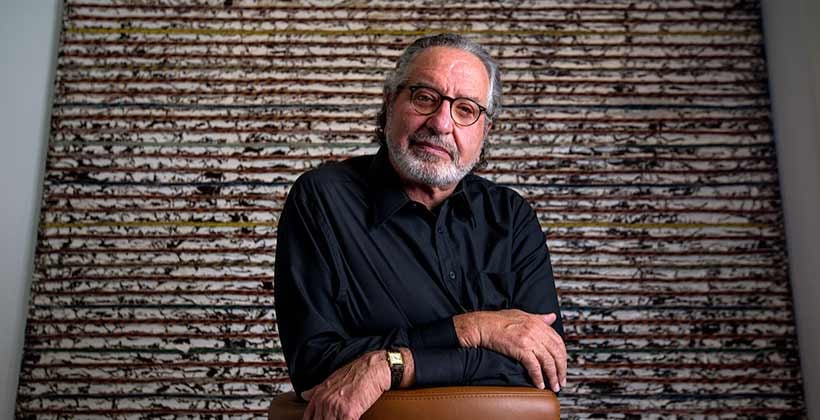 Dr. Navia came to Cleveland Clinic Florida last year, bringing an impressive track record to his new role. Over the course of two decades as a pioneering cardiothoracic surgeon in the Sydell and Arnold Miller Family Heart & Vascular Institute at Cleveland Clinic's main campus, he won the Cleveland Clinic Innovator of the Year Award for 12 consecutive years.
The long runway often required for innovation is paved with philanthropic support, for which Dr. Navia is deeply grateful.
"A complex problem can point toward a complex solution," he says. "But how can we approach it creatively? The elegant solution is the simple solution, although the paradox is that the simple solution can be the most difficult to achieve. We're always looking for simple ways to fix complex problems, to achieve better outcomes for our patients."