COVER STORY
André Machado, MD, PhD
"Genius is overrated. Putting in the work is what makes innovation happen."

André Machado, MD, PhD
Innovation is problem-solving. In the course of a day, I might see dozens of unmet needs. They can range from the inability to cure a particular neurodegenerative disease to an opportunity to improve how we organize medical care. You observe what the problems are, and then you imagine what it would take to meet those needs.
Before I propose a solution, I'll usually ruminate on a problem for a long time. I have internal debates with myself. My kids tease me about it. They do routines of me having conversations with my inner friend.
I do my best thinking with pen and paper. I need to write an essay for myself or a list of bullet points. What is the problem? What are the possibilities? I'll close my book and go a few days just thinking about everything. Then I'll jot down more ideas. A few iterations later, hopefully I have something good enough to bring forward and discuss with others.
The beauty of working in the very rich environment of Cleveland Clinic is the thought partnership from peers. Once I have polished a thought relatively well, I bring it forward. It often gets demolished — or hammered into shape. This is one of the most important things we do as a team: unfiltered and direct criticism.
When you think about the great innovators in the history of America, they were extraordinarily diligent. Edison was obsessive and experimented thoroughly before picking a solution. Tesla was extraordinarily curious and hard-working. Innovation is far more about persistence than a genius "light-bulb" moment.
Genius is overrated. Putting in the work is what makes innovation happen.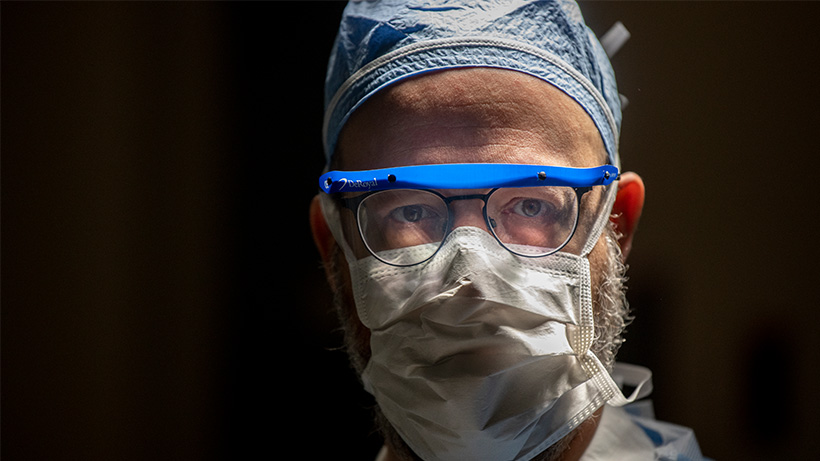 André Machado, MD, PhD, Chair of the Neurological Institute at Cleveland Clinic, holds the Charles and Christine Carroll Family Endowed Chair in Functional Neurosurgery. His ongoing research pursuits include the pioneering use of deep brain stimulation to improve recovery for patients who have had a stroke. Dr. Machado and Imad Najm, MD, are the co-principal investigators of the Cleveland Clinic Brain Study, the first long-term investigation of its kind aimed at identifying biomarkers and targets for preventing and curing neurodegenerative disorders and other neurologic diseases.