KEY TOPIC
Innovation 101
What advice would you give to aspiring innovators?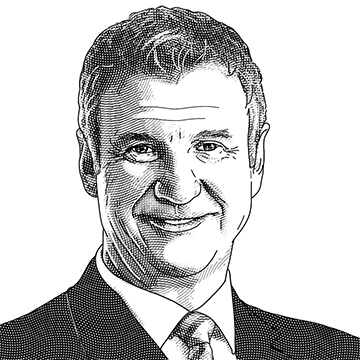 Geoff Vince, PhD
Believing in yourself as you embark on the innovation journey is key to success. Inventing is a mindset. Learning from your setbacks and being persistent in creating your solution creates better ideas, which lead to better patient outcomes. The first and most important step is clearly defining the problem you are trying to solve. What is the unmet clinical need? A different way is not always a better way. Finally, when you have an idea, run it past your technology transfer office, which can provide valuable assistance in guiding you through the innovation process.
Geoff Vince, PhD, is Executive Director of Cleveland Clinic Innovations, which turns breakthrough inventions into patient benefiting medical products and companies. He holds the Virginia Lois Kennedy Chair in Biomedical Engineering and Applied Therapeutics and chairs the Department of Biomedical Engineering in Cleveland Clinic's Lerner Research Institute.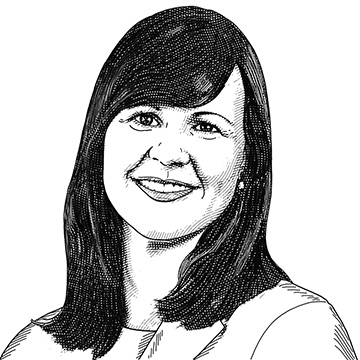 Michaela Gack, PhD
We've seen tremendous innovation and progress in the field of infectious disease and immunobiology over the past few years, including the mRNA technology and novel host-based antiviral therapy approaches. Key to any innovation is team effort and tapping into the insights of the creative people around you, especially those who have a different viewpoint or expertise. Considering all opinions, including the ones that are not fully in line with your own, will provide new perspectives and lead to even faster innovative progress.
Michaela Gack, PhD, is the Arthur and Marylin Levitt Endowed Chair and Scientific Director at Cleveland Clinic's Florida Research & Innovation Center. With philanthropic support as well as a Director's Pioneer Award from the National Institutes of Health, Dr. Gack is leading the development of broad-spectrum antivirals effective against a range of diseases, which could thwart future pandemics.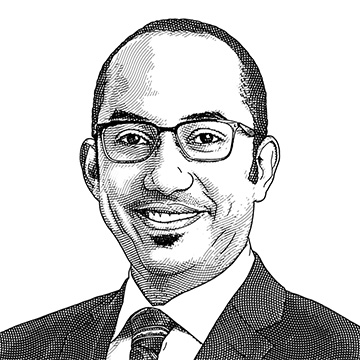 Mohamed H. Ramadan, PhD, MBA
Sometimes "innovation" and "invention" are used interchangeably, but they're different. Every invention begins with an innovation, but not every innovation results in an invention. Innovation is a new way of solving problems, even if it's using old technology in a new way. The No. 1 critical task for every innovator is to precisely understand the problem. The path from identifying the problem to identifying the solution is never linear, nor easy. Innovation is not for the faint of heart. Don't fall in love with your idea. True innovators tinker with an idea, and if doesn't work, they quickly move on to the next idea.
Mohamed H. Ramadan, PhD, MBA, is General Manager of Innovations Development at Cleveland Clinic, where he is responsible for transforming inventions from vetted ideas to commercial products. He leads a team of technology development experts in digital health, medical devices and therapeutics/diagnostics.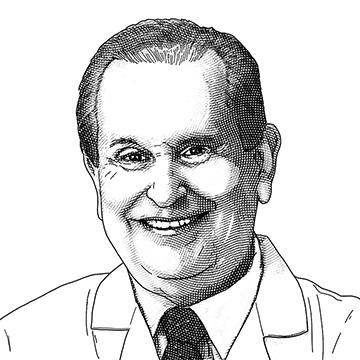 Vincent Tuohy, PhD
If you want to do important work, ask important questions. It takes courage. You have to be ready to fail. We're defined not only by our successes, but by our failures. Whenever I failed, it motivated me to refocus and work even harder. I've been told that I'm a dreamer; that I'm trying to do the impossible. Plenty of people are smarter than I am, but I have tenacity and a vivid imagination. Some brilliant scientists are satisfied asking minor questions that are easy to answer. If you want to innovate, I say: Swing for the fences!
Vincent Tuohy, PhD, of Cleveland Clinic's Lerner Research Institute holds the Mort and Iris November Distinguished Chair in Innovative Breast Cancer Research. With philanthropic funding, he invented a vaccine to prevent triple-negative breast cancer. He is developing similar vaccines for ovarian cancer and endometrial cancer.