A LETTER FROM LARA
Innovation Happens Here
As Cleveland Clinic CEO and President Tom Mihaljevic, MD, says: "Our blueprint is simple: Provide the best care possible, invent it through research and innovation, then share it with the world."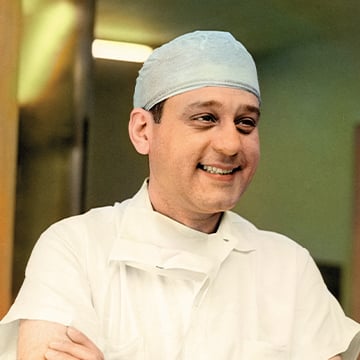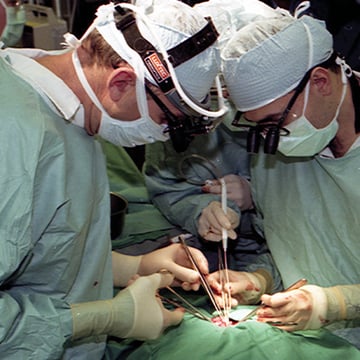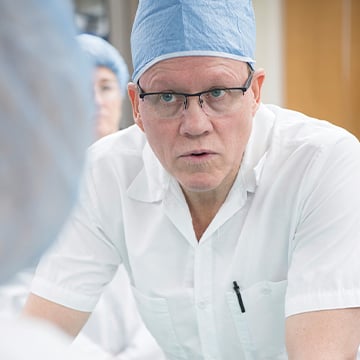 Welcome to The Innovation Issue! In this special themed installment of Cleveland Clinic Magazine, we celebrate the relentless forward thinking that has propelled our nonprofit health system for more than a century. As Cleveland Clinic CEO and President Tom Mihaljevic, MD, says: "Our blueprint is simple: Provide the best care possible, invent it through research and innovation, then share it with the world."
George Crile Sr., MD; Frank Bunts, MD; William Lower, MD; and John Phillips, MD, founded Cleveland Clinic in 1921 with an innovative approach to medicine: a multispecialty group practice where caregivers could exceed the sum of their parts while advancing patient care, research and education.
It proved to be fertile ground for breakthroughs. At Cleveland Clinic, F. Mason Sones, MD, was the father of moving cine-coronary angiography; René Favaloro, MD, pioneered coronary bypass surgery; and Delos "Toby" Cosgrove, MD, performed the first minimally invasive heart valve surgery. Those are just a few examples.
Today, the spirit of innovation is stronger than ever here. I'm thinking of trailblazers such as Vincent Touhy, PhD, and Darrell Cass, MD. Dr. Touhy, the Mort and Iris November Distinguished Chair in Innovative Breast Cancer Research, has invented a vaccine to prevent triple-negative breast cancer. Dr. Cass is breaking new ground in fetal surgery.
You'll meet many other innovative Cleveland Clinic caregivers in this issue, in print and online. How do they do what they do? They tell us in their own words — and I hope you're as inspired as I am by their insights into the art of innovation. We'll also retrace the innovation journey of a team that is harnessing the power of artificial intelligence to optimize spine care. "Innovation is expensive, and philanthropy drives innovation," Michael Steinmetz, MD, says in the latter story. "Philanthropy takes kernels of ideas that have promise and launches them into the stratosphere."
At Cleveland Clinic, we dream big. And with your ongoing support, the sky is truly the limit for our innovators. Thank you.