Rising Stars of Research
Cleveland Clinic's Florida Research and Innovation Center attracts a new generation of scientists seeking to stop the next pandemic — before it starts.
For nearly as long as she can remember, Emily Speranza, PhD, has been fascinated by viruses. "To me, they're little pockets of perfect evolution," she says. "We might study a virus that expresses seven proteins, whereas the human body expresses 20,000 proteins. Yet viruses can completely take over us. They're very efficient."
Dr. Speranza is a scientist at Cleveland Clinic's Florida Research and Innovation Center (FRIC). A bioinformatician by training, she now harnesses big data to analyze host-virus interactions — the remarkably complex pas de deux that unfolds on microscopic dance floors between cells and viral pathogens.
"My lab is focused on what happens after you become infected with a virus," she says.
"What happens right when the virus enters, either through the lungs or the skin? How is the immune system trying to fight off the pathogen to prevent it from getting anywhere else in the body? We're trying to improve our understanding of how these early events lead either to a good outcome, where the virus is contained, or a bad outcome, where the virus is able to spread. Down the line, this will lead to the development of therapeutics that could intervene in the early stages of infection to help the host have a better outcome."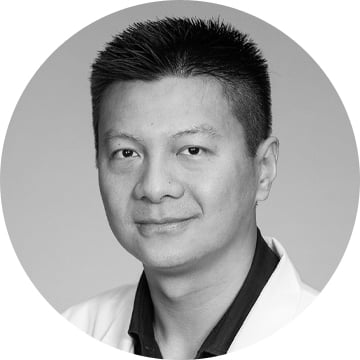 Good company
Dr. Speranza finds herself in good company at the FRIC. In just three years, the center has emerged as a leading-edge hub for medical discovery. Its ambitious research agenda ranges from investigating mechanisms and manifestations of infectious diseases and inflammatory diseases to designing novel cancer therapeutics.
The work there isn't happening in a vacuum, either. The FRIC is part of a broader research ecosystem that also includes the Lerner Research Institute on Cleveland Clinic's main campus, the new Cleveland Innovation District and expanded cancer research at Cleveland Clinic Abu Dhabi.
"We're excited to build a collaborative program with some of the top scientists in their fields," says FRIC Scientific Director Michaela Gack, PhD, holder of the Arthur and Marylin Levitt Endowed Chair. She is the recipient of a highly competitive Director's Pioneer Award from the National Institutes of Health for her trailblazing efforts to develop "broad-spectrum" antivirals effective against multiple pathogens.
"Collectively, we've spent many years studying the interplay between viruses and human disease," Dr. Gack says. "We look forward to applying the knowledge we've gained to develop new strategies for vaccines and treatments."
Over the past few months alone, FRIC researchers have collaborated with external institutions on a number of discoveries. They've advanced our understanding of how the body responds to herpes encephalitis, a rare but life-threatening brain inflammation caused by herpes simplex virus 1, opening new avenues for future research on severe disease outcomes. They've also determined that disruption of a cellular structure known as the actin cytoskeleton is a "priming signal" for the body to respond to a virus, potentially laying the groundwork for new antiviral treatments or adjuvants.
In addition to Dr. Gack, the FRIC is home to several other prominent researchers. Among them are Ted Ross, PhD, Global Director of Vaccine Development at Cleveland Clinic, and Jae Jung, PhD, Director of the Sheikha Fatima bint Mubarak Global Center for Pathogen & Human Health Research. The FRIC also is attracting young scientific talent from around the world.
Targeting tick-borne viruses
In another corner of the facility the work of Younho Choi, PhD, revolves around immunopathogenesis: how disease develops amid an immune response. His lab focuses on the molecular mechanisms of emerging tick-borne viruses, including the virus (SFTSV) that causes severe fever with thrombocytopenia syndrome. The infectious disease has been spread across East Asia by Asian longhorned ticks, which also are found in the United States. With a lack of therapies and vaccines currently available, SFTSV has high fatality rates in humans, up to 30%.
"If we know how this molecular mechanism of the virus induces the disease in humans," Dr. Choi says, "then we can target the molecular mechanism with therapeutics."
A certain coronavirus dominated headlines worldwide over the past few years — and with good reason — but tick-borne pathogens that cause Lyme disease and other illnesses also pose an escalating public health threat. The number of cases of tick-borne diseases annually in the U.S. has more than doubled over the past 20 years, according to the Centers for Disease Control and Prevention. The World Health Organization includes SFTSV among the emerging pathogens most likely to cause a future epidemic or pandemic.
"Tick-borne disease could become even more problematic," Dr. Choi says. "Climate change is creating warmer conditions in which ticks do well, and ongoing development by humans is leading to more contact between humans and wild animals that carry ticks. So we're seeing higher potential for tick-borne diseases not only here in Florida, but elsewhere in the U.S."
Dr. Choi holds a doctorate in microbiology from Seoul National University in South Korea. Following postdoctoral studies on RNA viruses at the University of Southern California and Cleveland Clinic's Lerner Research Institute, he joined the staff of the FRIC in 2021.
"I was excited about the research at the center," he says. "I thought this would be a very good opportunity for me to start my own program in infectious disease, with an emphasis on the basic science."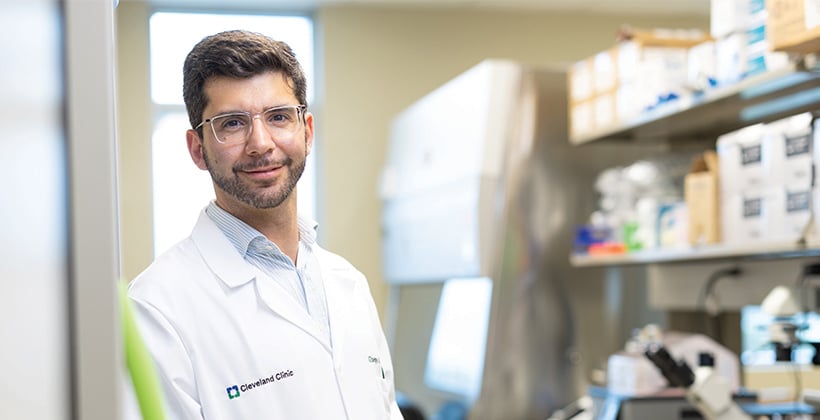 The patient connection
For Giuseppe Sautto, PhD, the opportunity to conduct research under the broader umbrella of an international health system such as Cleveland Clinic sets the FRIC apart from other institutions.
"It's a huge advantage," he says. "We saw this during COVID, right? A vaccine can be effective in a certain population but not as effective in another population, depending on multiple factors, such as our genetic background. So it's important to have access to a wide range of human samples, which we do because Cleveland Clinic has locations around the U.S. as well as in Abu Dhabi and in London."
Dr. Sautto also values the translational nature of his research at the FRIC.
"We aren't just doing research for the beauty of knowledge," he says. "Our work has a clear connection to patients. We ultimately want to create new types of therapies that can be used in hospitals or other healthcare settings."
Monoclonal antibodies are Dr. Sautto's specialty. In his lab, he studies how these tailor-made synthetic proteins can be used to fight infectious agents such as the influenza virus.
"What we're trying to do," he says, "is use the genetic information from all of the influenza viruses that are circulating, especially more recently, in the human population and in the animal population to make a genetic summary that we can produce as a vaccine. We also care about the therapy side. We want to develop better therapies for people who get infected because they weren't vaccinated or because the vaccine didn't work."
In his native Italy, Dr. Sautto received a doctorate in molecular medicine from the Vita-Salute San Raffaele University in Milan. From there, he was a visiting scientist at laboratories in Switzerland, Germany and France.
He moved to the U.S. seven years ago, further honing his skills at the University of Georgia, where he completed an MBA program. He was also a visiting scientist at the Vanderbilt University Medical Center and the University of Texas at Austin. He came to the FRIC in 2022. "I've always been interested in medicine — how do we make life better for people, from a medical point of view?" Dr. Sautto says. "When I was younger, I initially thought I would go to medical school. But my interest in science led me down a discovery pathway. We can make life better for people in the lab, too."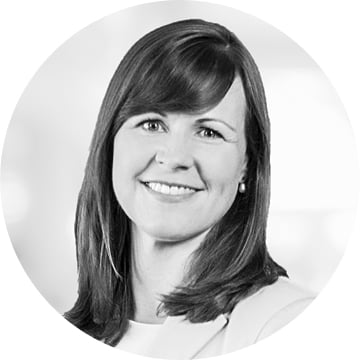 Preparing for a future pandemic
With the COVID pandemic in the rearview mirror, the work of stopping future pandemics before they begin goes on at the FRIC.
"We need to prepare for the next pandemic before it emerges, so we can better fight it off," Dr. Speranza says.
She earned a doctorate in bioinformatics from Boston University, where she was a National Science Foundation Graduate Research Fellow in the National Emerging Infectious Disease Laboratories. She went on to work for the National Institutes of Health, eventually forming her own research group in the Laboratory of Immune System Biology.
Since joining the FRIC team in 2022, Dr. Speranza has been impressed by the collegiality as well as the capabilities within the center.
"We have a concentration of people here who are passionate about virology, which is really special," she says. "We interact with each other a lot, which benefits everybody, because we all have slightly different skills. We're able to contribute to each other's projects. Beyond that, Cleveland Clinic has invested in a lot of cutting-edge equipment, and we have a large BSL-3 space, which means we're able to work safely with more pathogens. The facilities are incredible."