CATALYST GRANTS
Rolling with It
THE FACTS
Riding an adaptive tricycle is not only fun — it can improve gross motor skills
and strengthen endurance for children who receive physical, occupational or speech therapy. Nathan Ogonek, PT, DPT, at Cleveland Clinic Children's Hospital for Rehabilitation recognized this and wanted to provide the special cycles for his young patients to use at home. For most families, however, the expense of these tricycles (rarely covered by insurance) remained a significant obstacle.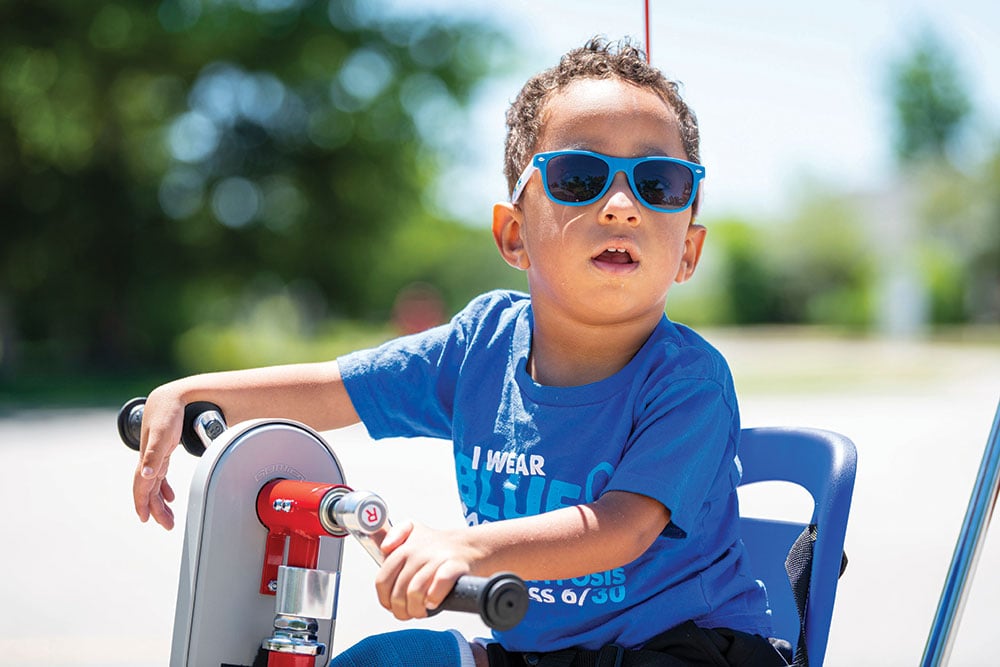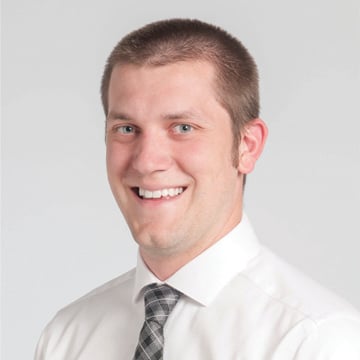 THE NEED
Dr. Ogonek was awarded a $22,588 Catalyst Grant. He created the Chance to Tryke program for patients who otherwise would be unable to obtain adaptive tricycles. Operated by hand, foot or a combination of the two, the cycles promote ongoing strengthening within an at-home structured exercise program, creating a setting where children of all abilities and backgrounds can develop the skills necessary to become more independent, one ride at a time.
THE IDEA
Cleveland Clinic Children's therapists filled out an application to request an adaptive tricycle for a patient in need. Applicants submitted specific dimensions to fit the patient with the appropriate equipment. They also outlined how using a tricycle would assist the patient. From there, recipients were selected at random.
THE IMPACT
Dr. Ogonek and members of the team at Cleveland Clinic Children's Outpatient Therapy Services hosted a "build-a-bike day" in 2022 to help patients and families build and test-ride adaptive tricycles. More than two dozen cycles were distributed. Dr. Ogonek hopes that once children outgrow the tricycles, families will donate them back for use by other patients.