Virtual Visits
Post-pandemic, how do you see the future of telehealth?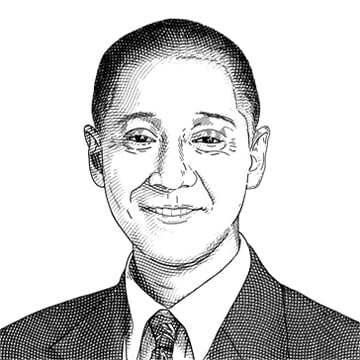 Gerard Banez, MD
The virtual care during COVID went better than I would have thought. Some adolescent patients I had seen in the office prior to COVID, and they opened up more to me than they did in the office setting. I got to interact with them as they were in their homes. Their dog was there; their siblings would pop in. Now 35% of our visits in pediatric psychology are virtual. For children with anxiety and depression, I can be as effective virtually as I am in a room. It's also more convenient for parents because they don't have to commute to the office or arrange childcare for siblings. This easier access to good mental healthcare is important.
Gerard Banez, PhD, is a pediatric psychologist, Director of Community Behavioral Health & Wellness and Training Director of Pediatric Behavioral Health Residency.
Hometown: Strongsville, Ohio
First job: Pediatric psychologist at Minneapolis Children's Medical Center
Undergraduate education: University of Rochester
Currently reading: Tattoos on the Heart by Gregory Boyle
Pastime pleasure: Being active outdoors — running, biking, hiking or kayaking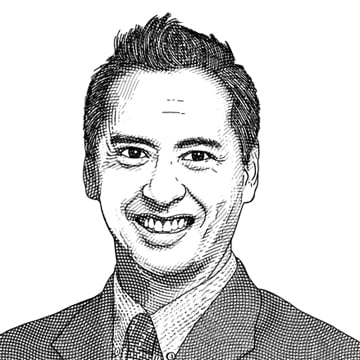 Jan Bautista, MD
We began using telehealth in 2017 and trained paramedics in chronic disease management, community medicine and the use of remote technology. We can see nine to 12 patients a day. Having paramedics do visits eliminates a physician's drive time from house to house to see patients. That's the trade-off: We improve patient experience by getting them to a physician more quickly, more efficiently. We also do 25 to 30 consults a day with other services where the patients are at home and have called because their primary care doctor is not available. Instead of putting them into the queue to wait for an answer, we handle the problem more quickly — and hopefully improve patient outcomes.
Jan Bautista, MD, is Medical Director of the Virtualist program and a staff member at Cleveland Clinic's Medical Care at Home telehealth program, in which four paramedics visit homebound patients and videoconference with an on-call physician.
Hometown: Akron, Ohio
First job: Dishwasher at a Chinese restaurant
Undergraduate education: Johns Hopkins University
Currently reading: All Is Not Forgotten by Wendy Walker and In the Land of the Living by Austin Ratner
Pastime pleasure: Playing Texas Hold 'em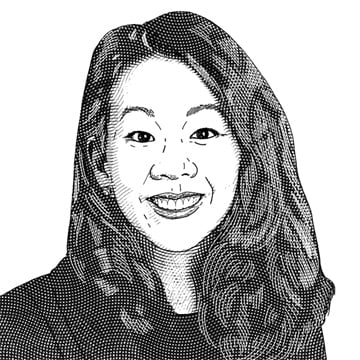 Deborah Kwon, MD
Some of my patients can do their testing locally and then send the results to me so we can review them in their virtual visit. Telehealth also allows family members to be present, which can be very important because sometimes patients don't fully comprehend everything. But telehealth also creates a divide. Several times I have tried to set up a telehealth visit with a patient, and they couldn't figure out how to do all the connections. Other people may not have access to desktop computers or the technology for virtual visits. I think it's really important that we, as healthcare providers, intentionally develop innovative strategies to ensure the same access and flexibility to underprivileged or less technologically savvy patients.
Deborah Kwon, MD, is Director of Cardiac MRI and a staff cardiologist at the Sydell and Arnold Miller Family Heart, Vascular & Thoracic Institute.
Hometown: Cincinnati
First job: Bookstore clerk
Undergraduate education: University of Michigan
Currently reading: Predictably Irrational by Dan Ariely
Pastime pleasure: Hiking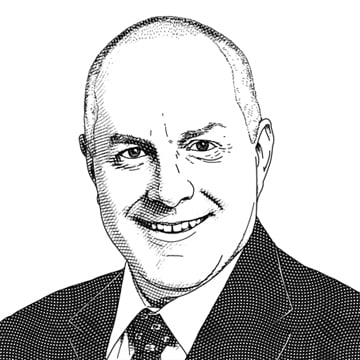 Peter Rasmussen, MD
At The Clinic by Cleveland Clinic, we provide virtual second opinions. It's a great channel for patients around the globe, and we can expedite their access to a Cleveland Clinic physician. About one-third of our patients then transition to in-person care with us. When we took over this program, it was analog, and the turnaround time was 50 days. It's been a complete 180 to go to telehealth. The number of consults per month has risen fivefold, and 72% of our cases recommend a change in the patient's diagnosis or treatment plan. In 2023, we'll pilot a version that meets the need for more cardiovascular patients. We're managing technology to bring the world's best doctors to more patients.
Peter Rasmussen, MD, is Chief Clinical Officer of The Clinic by Cleveland Clinic and a staff member in the Neurological Institute.
Hometown: Milwaukee
First job: Newspaper delivery
Undergraduate education: University of Wisconsin-Madison
Currently reading: Catastrophe 1914: Europe Goes to War by Max Hastings