KEY TOPIC
Cancer Survivorship
Cleveland Clinic continues to provide care for patients long after their cancer treatments end. We asked our experts about the leading innovations available to cancer survivors today.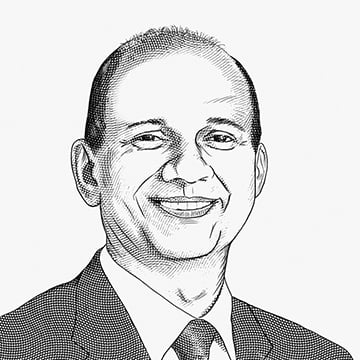 Jame Abraham, MD, FACP
There are about 17 million cancer survivors in the U.S. Our field is really good at the first part — diagnosing and treating — but we haven't always been as attentive to the aftermath. Patients ask, "What's next?" They're dealing with the physical and psychological trauma of treatment: surgical scars, fatigue, neuropathy, sexual dysfunction, hormonal changes. At the same time, one of the biggest concerns a survivor has is, "Can my cancer come back?" In the past, the answer might be, "Just be grateful — your cancer is cured." But today at Cleveland Clinic, our oncologists are working on the rest of the story, helping cancer survivors live as normal a life as possible.
Jame Abraham, MD, FACP, is Chairman of the Department of Hematology and Medical Oncology, Interim Chair of Taussig Cancer Institute and Professor of Medicine at the Lerner College of Medicine.
Hometown: Kerala, India
Undergraduate education: Calicut Medical College in Kerala, India
First job: Breast cancer doctor
Currently reading: Humankind: A Hopeful History by Rutger Bregman
Pastime pleasure: Golfing with my sons, reading, writing for nonmedical publications in India about cancer and healthcare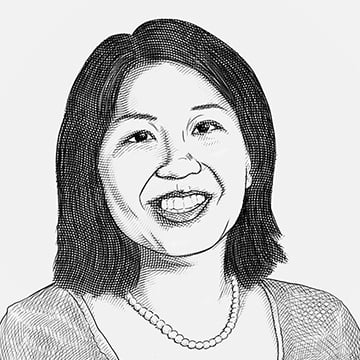 Betty Hamilton, MD
Establishing a dedicated survivorship clinic is something I see as very innovative, particularly for our bone marrow transplant recipients, given all the issues they encounter. We empower our patients to be knowledgeable about their care. One way to do that is to talk about survivorship early and take a proactive approach. We educate patients about potential late effects of the transplant, such as heart disease or second cancers, and the importance of normal health maintenance. One example is bone health. We do bone density scans before the transplant to be proactive about preventative treatments for bone loss after transplant. Medications and transplant can affect bone health, and we care about the impact of all of this on long-term health and quality of life.
Betty Hamilton, MD, is Associate Director of Cleveland Clinic's Blood and Marrow Transplant Program — home to the Victor Fazio, MD, BMT Survivorship Clinic — and Assistant Professor of Medicine at Cleveland Clinic Lerner College of Medicine.
Hometown: Wayne, New Jersey
First job: Slinging popcorn at a movie theater
Undergraduate education: Yale University
Currently reading: Mo Willems' Elephant & Piggie books with her 3-year-old and Nancy Drew with her 9-year-old
Pastime pleasure: Cooking childhood Chinese dishes and baking bread, particularly challah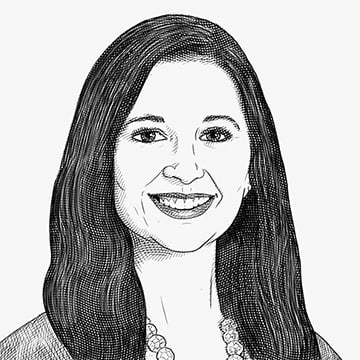 Mary Jones, MHA
When cancer treatment ends, patients can feel even more lonely or isolated than they did during treatment. We have mentors for patients as well as their caregivers, and we match people up by phone or by email, so location doesn't matter. It's about their shared experience and being able to relate to each other. Our volunteer mentors and those seeking support can be from anywhere — they don't have to be a Cleveland Clinic patient. We survey each participant, and 75% to 80% of them say they feel their well-being has actually increased just from having a mentor. Nine years ago, we had 250 to 300 mentors. We've been able to recruit so many more — now we have over 1,000. We're always training more mentors!
Mary Jones is the Program Coordinator for the 4th Angel Mentoring Program.
Hometown: Berea, Ohio
First job: Waiting tables in a Lebanese restaurant
Undergraduate education: Baldwin Wallace University
Currently listening to: "The Happiness Lab" podcast with Yale professor Dr. Laurie Santos
Pastime pleasure: Yoga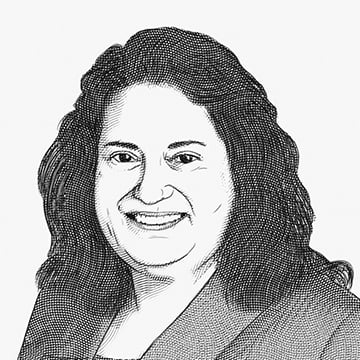 Julie Lang, MD
Our team is on the forefront of helping women feel as whole as possible following their breast cancer surgery, such as preserving nerve sensation in patients who undergo nipple-sparing mastectomy. Cleveland Clinic performs more lymphovenous bypass (LVB) surgery to reduce the chance of arm swelling after the removal of lymph nodes under the arm than most other institutions across the world. Lymphedema can be painful and debilitating. It can happen early after treatment or 25 years later. As one of the highest volume hospitals for LVB surgery, we're uniquely positioned to do a clinical trial where we test its effectiveness as a necessary, beneficial procedure and a way to improve quality of life for patients.
Julie Lang, MD, is Chief of Breast Surgery and co-leader of Cleveland Clinic's Breast Cancer Program.
Hometown: Mayfield Heights, Ohio
First job: Managing a tuxedo shop
Undergraduate education: University of North Carolina
Currently reading: The Splendid and the Vile: A Saga of Churchill, Family and Defiance During the Blitz by Erik Larson
Pastime pleasure: Downhill skiing, followed closely by hiking with two Labradors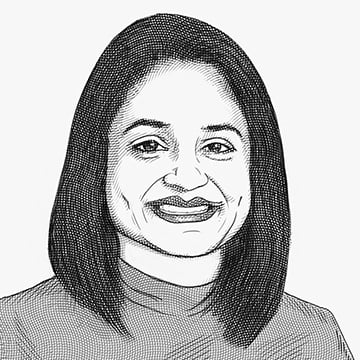 Bhumika Patel, MD
My team identifies cancer survivors with clonal hematopoiesis of indeterminate potential (CHIP) — rare somatic mutations in blood or bone marrow cells that increase the risk of blood cancers and heart disease. We perform routine blood counts and genomic sequencing that can help us answer key questions: What is the frequency of these mutations? How can we mitigate a patient's chance of developing cardiovascular disease or hematological malignancy? Patients ask, "What else can I do to improve my health?" Armed with this knowledge of CHIP, we can better care for patients through lifestyle changes and preventative cardiology and develop innovative therapies to mitigate long-term complications.
Bhumika Patel, MD, is a hematologist/oncologist in the Department of Hematology and Medical Oncology and principal investigator of the CHIP Clinic.
Hometown: Greenville, South Carolina
First job: Six months at an Old Navy
Undergraduate education: University of South Carolina
Currently reading: Untamed by Glennon Doyle-Melton and I Really Needed This Today: Words to Live By by Hoda Kotb and Jane Lorenzini
Pastime pleasure: Traveling to exotic places and dancing
Seth Rotz, MD
The special sauce of our little clinic is that we follow childhood cancer survivors throughout their lives, keeping them healthy by monitoring them for risks associated with cancer care they got when they were young, such as heart disease, secondary cancers and fertility problems. We've built partnerships with doctors throughout Cleveland Clinic who have an interest in treating our patients, no matter their age. We see 5-year-olds and people in their 40s and 50s. This continuum of care sets us apart from a lot of freestanding children's hospitals, where patients turn 18 or 21, age out of the program and fall through the cracks. I tell my patients they can stop coming to see me when they're 80 or I retire, whichever comes first.
Seth Rotz, MD, is a physician in Cleveland Clinic Children's Blood and Marrow Transplant Program and Director of Cleveland Clinic Children's High-Five Cancer Survivor's Clinic.
Hometown: Solon, Ohio
First job: Manning the Dippin' Dots stand at Geauga Lake amusement park
Undergraduate education: The Ohio State University
Currently reading: Where the Water Goes: Life and Death Along the Colorado River by David Owen
Pastime pleasure: Running