GIFT PLANNING
'We Can Help You'
February 2017 started out like any other month for Carol and Tom Crouse of Seminole, Florida. It was Super Bowl weekend, and Carol had a busy schedule playing tennis and entertaining a house full of guests. The following Monday morning, she woke up and suddenly couldn't breathe."Tom rushed me to the ER," Carol recalls. "When I woke up, I saw this line of doctors in front of my bed. They asked, 'Who is your cardiologist?' Well, I didn't have one because up until then my heart had been fine."
Carol had always taken good care of her health, but she had congestive heart failure due to a deteriorating tricuspid valve. It soon became clear that the level of care she would need to survive could not be handled by a regional hospital where she was being treated.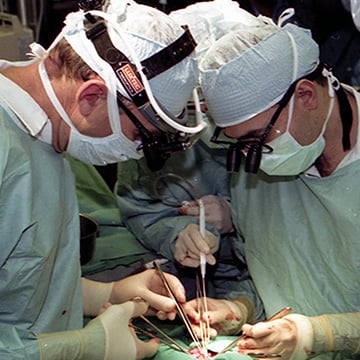 "Tom started calling around all over the U.S.," she says. "He sent my records to several different places, and I was able to get an appointment at Cleveland Clinic's main campus. That's when we met Dr. Kapadia. He sat with us for a good hour and explained everything. He was the first doctor we saw who said the four words that changed my life: 'We can help you.'"

Following successful surgery, Carol spent 10 days recovering at Cleveland Clinic. Once she was back home in Florida, she had two months of rehab. Soon after, she was back to playing tennis again.
Carol and Tom had some experience with philanthropy, having given annuities to their Evangelical Lutheran church, but had never before considered making a gift to a hospital. They were so moved by the way that Carol's doctors, Samir Kapadia, MD, and Gosta Pettersson, MD, treated them like family that they wanted to show their gratitude in a meaningful and lasting way.

Tom picked up the phone and called Cleveland Clinic again — this time, not in search of treatment, but in search of a way to make a donation.

The Crouses settled on a series of charitable gift annuities, made in honor of Dr. Kapadia and Dr. Pettersson, which will support education and research within the Sydell and Arnold Miller Heart, Vascular & Thoracic Institute at Cleveland Clinic. They chose charitable gift annuities because they are both easy to establish and provide tax and life income benefits.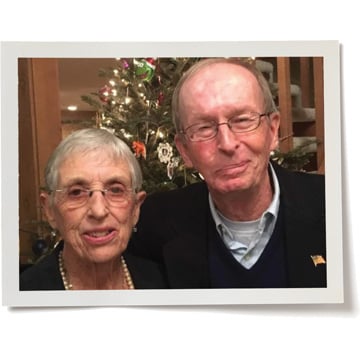 "When we think about the things that are possible at Cleveland Clinic now, the treatments that weren't even available just five years ago, it makes us feel good to know that our contribution, combined with the contributions of others, will help people in the future," says Tom.

Carol and Tom also hope that their giving inspires their children and grandchildren to follow their path of gratitude. "We're not wealthy, but we've learned that whatever you can give helps," says Carol. "Just about everybody can give something, even if it's donating their time. Tom and I believe that while we have to take care of ourselves, we also have to take care of others."