PULSE
Record-breaking Campaign Concludes
That's a wrap: Cleveland Clinic has closed the books on its most successful philanthropic effort ever. Between 2011 and 2021, the POWER OF EVERY ONE CENTENNIAL CAMPAIGN raised nearly $2.6 billion to support patient care, research and education. Cleveland Clinic CEO and President Tom Mihaljevic, MD, announced the grand total during his annual State of the Clinic address in January. "We are grateful," Dr. Mihaljevic said. "Cleveland Clinic will be the most deserving place for your philanthropy. The impact you make can last generations."
$2.58B raised
375K donors representing 50 states and 79 countries
800K gifts
100M+ patient visits impacted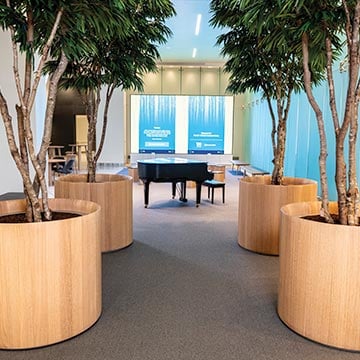 Gallery Opening
Cleveland Clinic's past, present and future are celebrated in the new PATRICK F. McCARTAN CENTENNIAL GALLERY. The inviting space in the main lobby of the Sydell and Arnold Miller Family Pavilion on Cleveland Clinic's main campus was unveiled with a ribbon-cutting ceremony in November 2021. Complete with an interactive wall of historical highlights, the project was made possible by the generosity of donors, including Cleveland Clinic alumni. The gallery is named in honor of the late Patrick F. McCartan, a former Managing Partner at Jones Day and Cleveland Clinic Trustee. Gifts totaling $8 million from Jones Day and the Jones Day Foundation will support community health initiatives.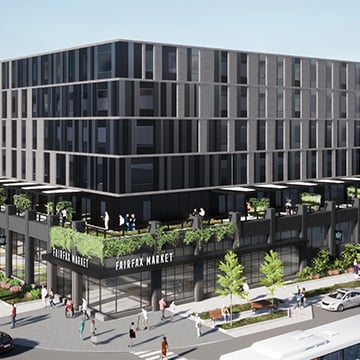 Neighborhood Notes
Construction is underway in Cleveland on a MIXED-USE PROJECT in the Fairfax neighborhood, home to Cleveland Clinic's main campus. The development will include 196 apartment units and a 40,000-square-foot Meijer grocery market that will create 50 jobs and improve access to fresh food for local residents. Cleveland Clinic is a partner in the project, which is expected to open in 2023. … To support increased efforts to REMOVE HARMFUL SOURCES OF LEAD EXPOSURE from Cleveland homes, Cleveland Clinic has pledged $50 million to the Lead Safe Cleveland Coalition and United Way of Greater Cleveland. … According to a new report, Cleveland Clinic provided $1.31 BILLION IN COMMUNITY BENEFIT in 2020, including activities or programs that enhanced public health.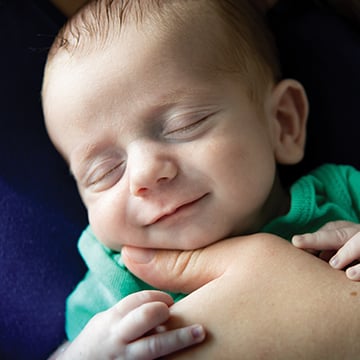 The Boy Who Could Do Anything
During a RARE AND COMPLEX FETAL SURGERY, a team of Cleveland Clinic and Cleveland Clinic Children's doctors and nurses led by Darrell Cass, MD, removed a tumor attached to the heart of a 26-week-old fetus. "This tumor was growing rapidly in the exact wrong spot," said Dr. Cass, Director of the Fetal Surgery and Fetal Care Center. "We needed to act quickly and decisively." Ten weeks later, Rylan Harrison Drinnon was born July 13, 2021, weighing 6 pounds, 4 ounces. Said his father, Dave Drinnon: "Hopefully when he's older, he looks back on this and thinks, 'I can do anything.'"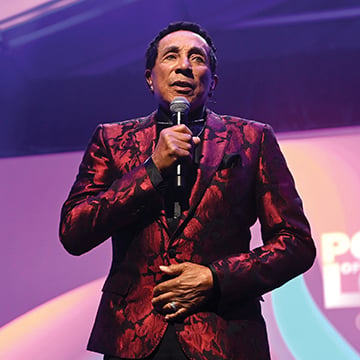 'Love' Story
The stars came out in October 2021 for the 25th annual POWER OF LOVE gala, where Kenny "Babyface" Edmonds, Kenny Loggins, Demi Lovato, Bruno Mars and more performed. Motown legend Smokey Robinson remembered the late Bobby Rogers of the Miracles, who had dementia. "We were born on the same day in the same hospital, and sang together for 12 years," Robinson said. "I called him the year he passed [2013], and he had no idea who I was. It's a horrible disease." The event raised funds and awareness for Cleveland Clinic Lou Ruvo Center for Brain Health.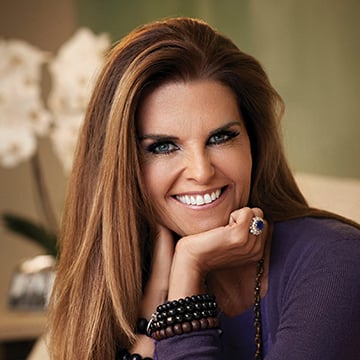 Teaming Up for Women's Brain Health
Cleveland Clinic and the Women's Alzheimer's Movement (WAM) have formed a partnership to reduce women's risk for Alzheimer's disease and other neurological disorders. WAM AT CLEVELAND CLINIC will advance gender-based research, treatment, prevention and education related to Alzheimer's and other conditions involving the nervous system in women, who are disproportionately affected by such diseases. "We could not have found more powerful, effective partners," said WAM founder Maria Shriver (left). "We are so proud to become part of this first-in-class organization, and believe that together we stand a fighting chance in our efforts to change the future for women's brains."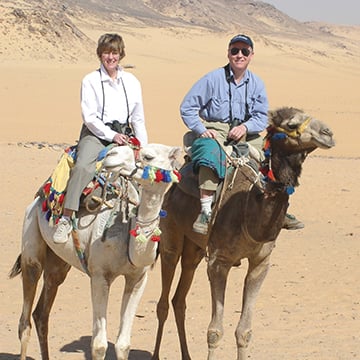 Gift Supports 'Future of Our Field'
For BILL AND LINDA MACAULAY, birding was more than a hobby. It was a passion that took them around the world to capture audio recordings of more than 2,800 species of winged wonders.
To hear Linda tell it, Bill was a rare bird himself. "He was incredibly smart, and his ability to look ahead and see possibilities was unique," she says of her husband of 52 years. "He was very generous, and he changed a lot of lives by supporting things with the potential to be transformative. He was especially interested in forward-thinking people who could make a difference in conservation, education and medical research."
Bill, the founder of First Reserve Corporation, died in 2019. He was 74.
In his memory, a $5 million gift from Linda and the Macaulay family will support the new Cardiovascular Genetics Section at Cleveland Clinic and establish the William E. Macaulay Chair for Cardiovascular Genetics.
Bill had a long history of heart trouble. A decade ago, he made the first of many visits from the Macaulays' home in Connecticut to Cleveland Clinic, where he became a patient of cardiologist Steven Nissen, MD, MACC.
Developing a program to study the genetics of heart disease will lead to new treatments for millions of patients, says Dr. Nissen, Chief Academic Officer of the Sydell and Arnold Miller Family Heart, Vascular & Thoracic Institute and the Lewis and Patricia Dickey Chair in Cardiovascular Medicine.
"Genetics truly represents the future of our field," Dr. Nissen says. "This is a terrific tribute to Bill Macaulay and his entire family."
In addition to Linda, Bill is survived by their daughters Anne and Lizzie. The Macaulays were impressed by the personalized care that Bill received at Cleveland Clinic. Its "team of teams" modus operandi stood out, too.
"Cleveland Clinic has a collaborative approach that allows it to make strides more quickly than other organizations," says Anne, who runs the Macaulay Family Foundation. "It has the tools, the resources and the drive to get further, faster."
Lars G. Svensson, MD, PhD, Chair of the Miller Family Heart, Vascular & Thoracic Institute, is grateful to the Macaulays for their vision and generosity. "It was my privilege to get to know Bill and Linda, sharing our mutual interest in photography and birds in the wild," Dr. Svensson says. "Philanthropy is the foundation of our research, and commitments like the Macaulays' fuel innovation and breakthroughs."
Ultimately, the hope is that the Macaulay gift will lead not only to improved care for those diagnosed with heart disease, but earlier detection. "If we can find the root causes of disease at the genetic level," Linda says, "there will be a real benefit for future generations."