PULSE
Breast Cancer Vaccine Enters New Study Phase
RESEARCH
Cleveland Clinic researchers have launched the next step in their novel study of A VACCINE AIMED AT PREVENTING TRIPLE-NEGATIVE BREAST CANCER, the most aggressive and lethal form of the disease.
Funded by the U.S. Department of Defense, the new phase 1b study will enroll approximately six to 12 cancer-free individuals at high risk for developing breast cancer who have decided to voluntarily undergo prophylactic mastectomy to lower their risk. Individuals in that category typically carry genetic mutations that put them at risk of developing triple-negative breast cancer or have high familial risk for any breast cancer.
Conducted at Cleveland Clinic's main campus in partnership with Anixa Biosciences Inc., the study will evaluate safety and monitor immune response. It's anticipated to be complete by the end of 2023.
"Triple-negative breast cancer is the form of the disease for which we have the least effective treatments," says the principal investigator of the study, G. Thomas Budd, MD, of Cleveland Clinic's Taussig Cancer Institute. "Long term, we are hoping that this can be a true preventive vaccine that would be administered to cancer-free individuals to prevent them from developing this highly aggressive disease."
The vaccine is based on the "retired protein hypothesis" developed by the late Vincent Tuohy, PhD, who was the Mort and Iris November Distinguished Chair in Innovative Breast Cancer Research at Cleveland Clinic's Lerner Research Institute. His preclinical research, originally published in Nature Medicine, was funded in part by philanthropic gifts from more than 20,000 people.
"It was Dr. Tuohy's hope that this vaccine would demonstrate the potential of immunization as a new way to control breast cancer," Dr. Budd says, "and that a similar approach could someday be applied to other types of malignancy."
For more information and eligibility requirements, visit clinicaltrials.gov.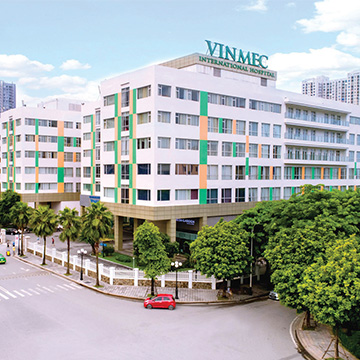 DATELINE: HANOI
Vietnam Connects
VINMEC TIMES CITY INTERNATIONAL HOSPITAL in Hanoi, Vietnam, has become a member of Cleveland Clinic Connected, a collaborative program that enables hospitals and healthcare organizations around the world to connect with Cleveland Clinic's clinical and operational experts to enhance patient care, quality and safety.
"We are honored to work with Vinmec Times City," says Tom Mihaljevic, MD, CEO and President of Cleveland Clinic and the holder of the Morton L. Mandel CEO Chair. "We have a responsibility to bring the best care to patients — regardless of where they live — because everyone deserves high-quality healthcare."
Vinmec Times City, owned by Vingroup, is the first general hospital in Vietnam to be accredited by Joint Commission International, a recognized global leader in healthcare certification. The 500-bed facility has a team of experienced Vietnamese and international physicians, who provide high-acuity care in a wide range of specialties, including cardiology, women's health, cancer and orthopedics. In collaboration with VinUniversity, Vinmec Times City also is training the next generation of physicians and nurses.
The goal of Cleveland Clinic Connected is to build a global network of independent, likeminded, quality-focused organizations that have a positive impact on patient care.
For physicians at Vinmec Times City, Cleveland Clinic Connected will provide educational consultations for complex cases. The staff there also will have access to Cleveland Clinic's continuous quality improvement and advisory services, plus education and training.
"With access to Cleveland Clinic's wealth of expertise, Vinmec Times City will make significant progress toward international standards," says Vinmec Health System CEO Le Thuy Anh, "thereby delivering world-class patient care for Vietnamese patients."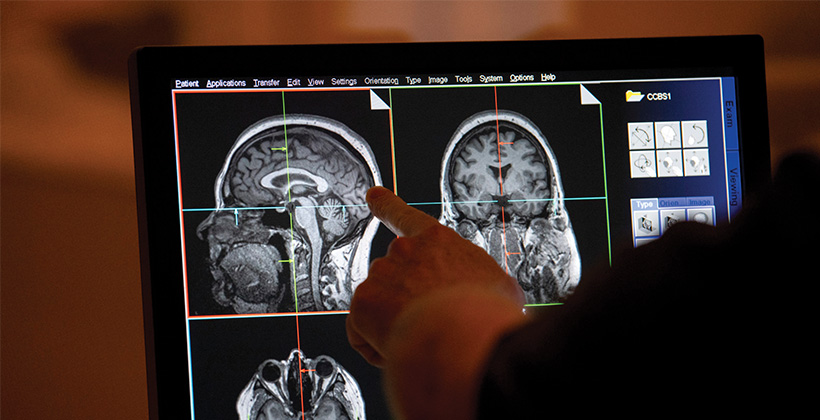 RESEARCH
Brain Study: Off and Running
Launched in 2022, the CLEVELAND CLINIC BRAIN STUDY is reaching further than any other study to unlock the secrets of the body's command center.
To date:
More than 8,000 volunteers have completed the study's online questionnaire.
More than 5,000 volunteers have been contacted by the research team.
$21 million in philanthropic commitments have been received to directly support the study.
More philanthropic support is needed to sustain the landmark study, which will follow tens of thousands of participants over 20 years. Data from neurologically healthy people will be collected to identify brain disease biomarkers as well as targets for preventing and curing neurological disorders.
Learn more at clevelandclinic.org/brainstudy.
COMMUNITY
'Meaningful Contributions'
From hiring local residents to investing in support services that address social determinants of health, Cleveland Clinic touches many lives in the communities that it serves. In 2021, the health system contributed $1.41 BILLION IN COMMUNITY BENEFIT for its operations in Ohio, Florida and Nevada, according to a new report. This marks an 8% increase from $1.31 billion in 2020.
"Contributing to the health of our communities has always been among the most important things we do," says Vickie Johnson, Director of Economic Development and Community Engagement at Cleveland Clinic. "By working closely with our neighbors and community advisory councils and conducting health needs assessments, we are able to identify health-related gaps and make direct, meaningful contributions that are critical to attaining the highest level of health."
IMPACT
New Hope for Fighting Obesity
It would be unthinkable to shame someone for having cancer or almost any other disease. So why should there be a different standard for people with obesity?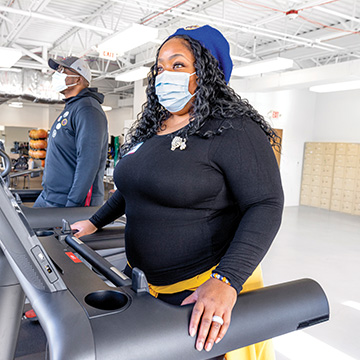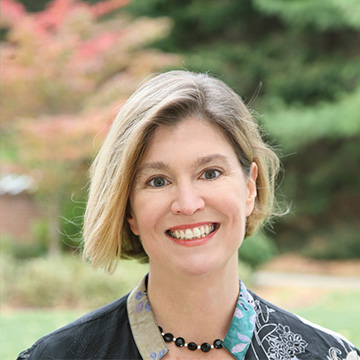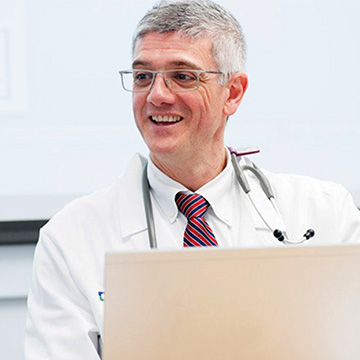 One generous Cleveland Clinic donor is out to change that. "Our culture wants to blame the person with obesity," says Sarah Hagen McWilliams. "These patients need to be met with compassion, not shame."
With her support, Cleveland Clinic is expanding care, research and education initiatives within its Endocrinology and Metabolism Obesity Center. These efforts include the launch of a pilot program to address diabesity, the one-two punch of diabetes and obesity.
"Ms. McWilliams is a special individual who truly cares about the community, and we're very thankful to her," says Bartolome Burguera, MD, PhD, Chair of the Endocrinology and Metabolism Institute at Cleveland Clinic.
Approximately 2 in 5 adult Americans have obesity, according to the Centers for Disease Control and Prevention.
Communities of color are disproportionately affected.
"Our program is interdisciplinary and comprehensive," Dr. Burguera says. "It's unique because we're putting all our effort into treating obesity without being judgmental. We're providing the tools for people to control their weight as a top priority because they have a chronic disease that is affecting their general health. If they can get their weight under control, we can better treat the diabetes and other medical conditions, too."
For McWilliams, the cause is personal. "I've struggled with obesity on and off throughout my adult life," she says. "I've been on the receiving end of that stigma." Back when she was a social worker in Cleveland more than 20 years ago, she also saw firsthand how social determinants of health contribute to obesity in disadvantaged communities.
As part of the new pilot program, assorted pieces of high-tech exercise equipment — including treadmills, a step machine and recumbent bikes — were recently installed at Cleveland Clinic Langston Hughes Community Health and Education Center, which serves the neighborhood where Cleveland Clinic's main campus is located. Wearable devices sync the equipment with physician-prescribed exercise regimens for participants, including community members and Cleveland Clinic caregivers alike. The program also encompasses everything from culinary classes to wraparound social services.
Plans call for the pilot to expand to other Cleveland Clinic locations in Northeast Ohio in the near future. McWilliams would love to see it serve as a model foran even broader campaign someday. "Obesity is very treatable," she says. "More than anything, I want people to have hope."