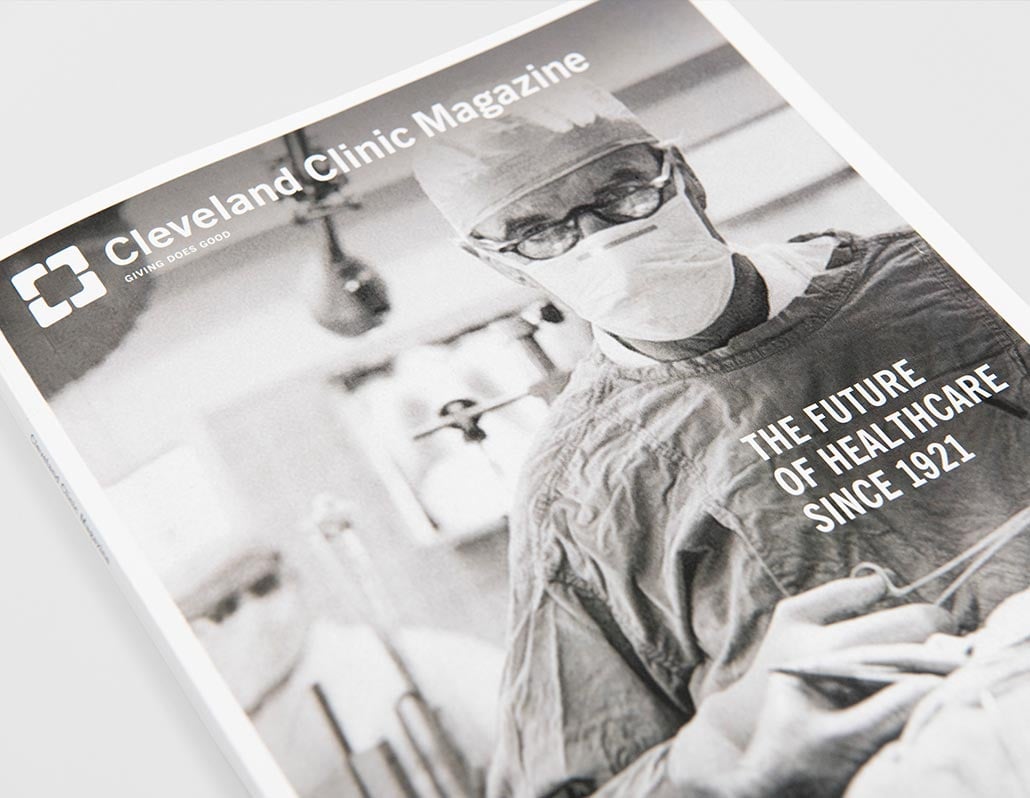 History can be yours to hold when you order the print edition of Cleveland Clinic Magazine's centennial commemorative issue. This 100-page keepsake includes:
Decade-by-decade timelines of key turning points for Cleveland Clinic;
Compelling behind-the-scenes stories of the pioneers and breakthroughs that paved the way for Cleveland Clinic to become a global health system;
More than 100 stunning images, including a selection of historical black-and-white photographs that have been painstakingly colorized to cast the past in a new light.
The magazine also looks to the future and poses the question: How will healthcare be different 100 years from now? An in-depth feature compiles predictions from Cleveland Clinic leaders and other experts.
To purchase a copy ($15), please visit the Centennial Brand Store and look for Cleveland Clinic Magazine under "ALL PRODUCTS." Proceeds benefit the Power of Every One Centennial Campaign.