THE 2000s
Making the Grade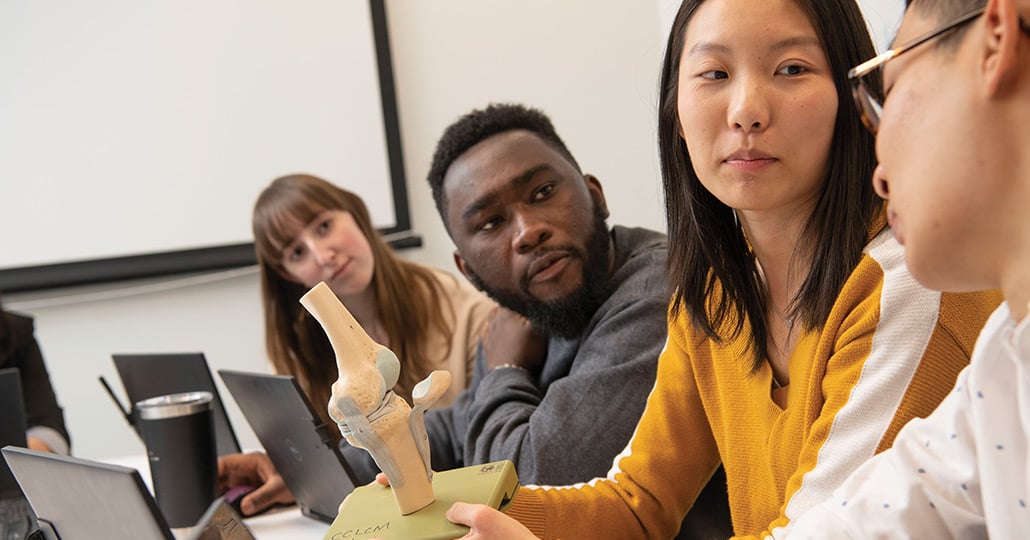 Cleveland Clinic Lerner College of Medicine was established in 2002 with a record-breaking $100 million gift from philanthropists Al and Norma Lerner.
"You don't have to say thank you to us," Al Lerner said when the gift was announced. "We're saying thank you to you." He referred to Cleveland Clinic as "the crown jewel of Cleveland."
The Lerner College of Medicine is affiliated with Case Western Reserve University, whose main
campus is only blocks away from Cleveland Clinic's main campus.
"Three of the competencies we want our graduate physicians to have include personal development, professionalism and reflective practice," said James Young, MD, Cleveland Clinic's Executive Director of Academic Affairs. "Insight into the call-and-response of our patients and profession is the foundation of these three competencies. Listen to the call — and then respond."
The Lerner College of Medicine embraces a grade-free, competency-based assessment system with an emphasis on problem-based learning and problem-solving seminars. The first class matriculated in 2004 and graduated five years later. In 2008, at the behest of Cleveland Clinic CEO and President Delos "Toby" Cosgrove, MD, the Lerner College of Medicine began its ongoing practice of awarding full-tuition scholarships to all 32 students per class in its highly competitive program — a first for a U.S. medical school.