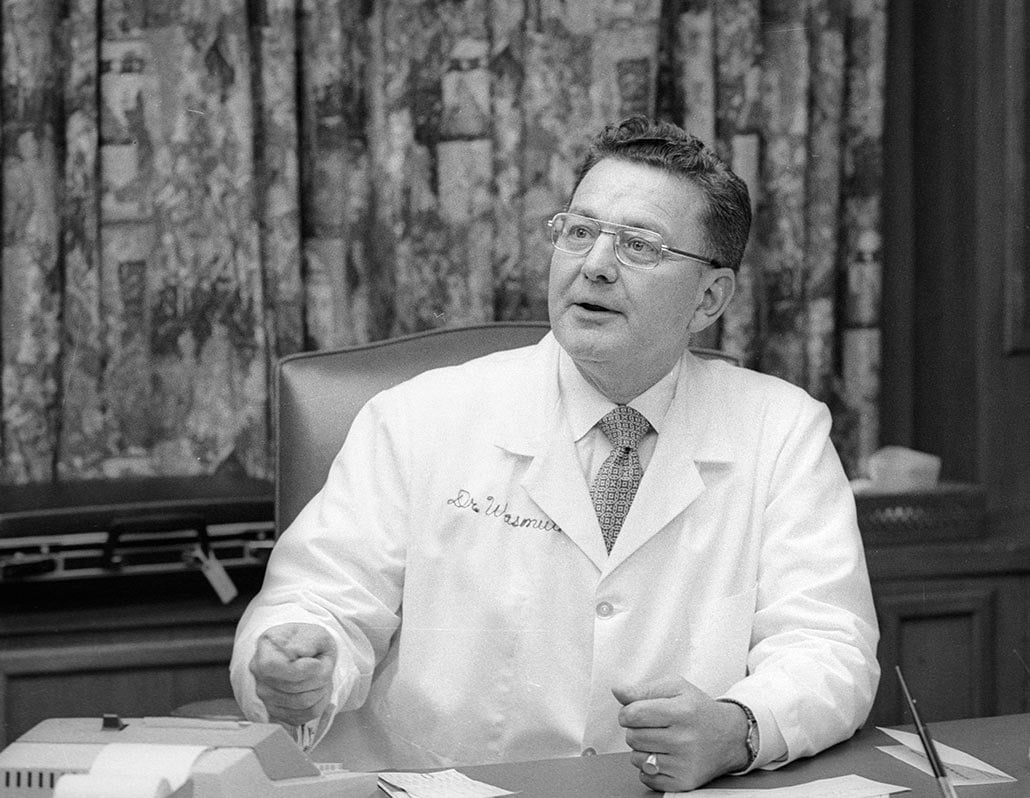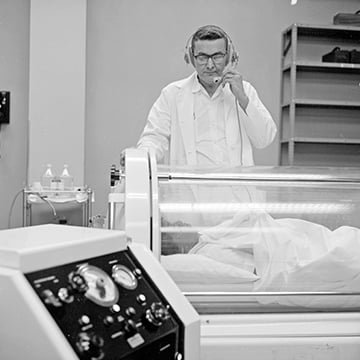 Elected the second Chairman of the Board of Governors in 1969, Carl Wasmuth, MD, LLB, kept an adding machine on his desk — "presumably for use in salary negotiations," quipped one observer. Dr. Wasmuth convinced trustees to buy up land near Cleveland Clinic's main campus and demolish deteriorating buildings, a move that expanded Cleveland Clinic's footprint and set it on course to becoming the global health system it is today.
"Cleveland Clinic is a national resource," he said. "Patients are referred to us by physicians around the world. We are part of a world community of institutions whose services are not limited geographically or politically."
Before he took the reins, it's fair to say that Cleveland Clinic leadership was conservative and largely content to preserve the status quo. Dr. Wasmuth championed new ways of doing things, including debt financing that paved the way for Cleveland Clinic's first major expansion.
The visionary anesthesiologist from Pennsylvania also is remembered for advocating legislation that would allow people to will their bodies to science. "Medicine and humanity can no longer afford the luxury of condemning to the grave the vital organs which, if transplanted to another person, can preserve that person's life," Dr. Wasmuth said.
His legal knowledge was instrumental in his groundbreaking work advancing organ donation, then seen by many as macabre. A rare cross between Marcus Welby and Perry Mason, Dr. Wasmuth had passed the bar while maintaining a busy Cleveland Clinic practice, becoming one of the first physicians in the U.S. with joint degrees in medicine and law.