THE 2010s
Tomorrow, the World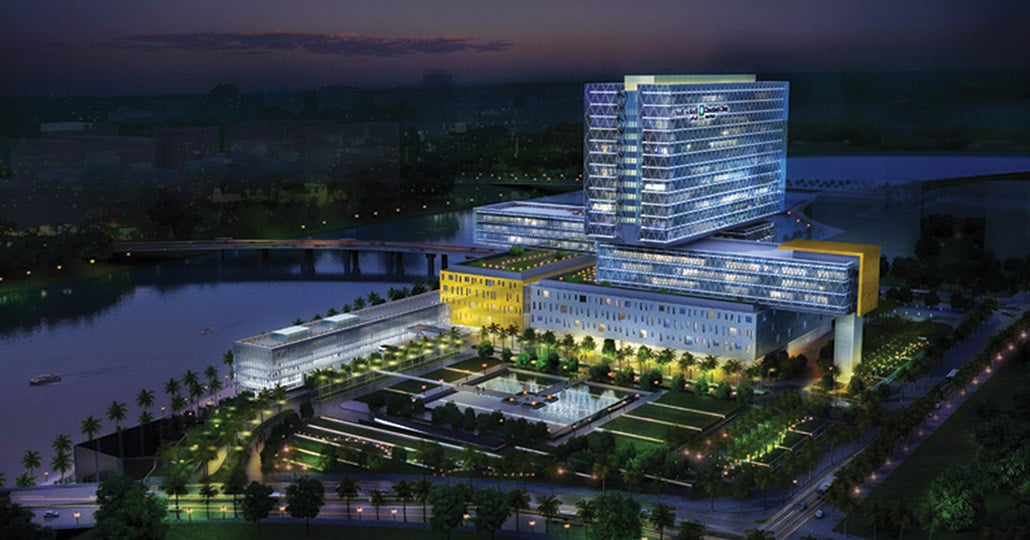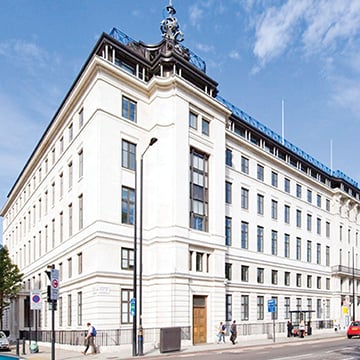 After dipping a proverbial toe in international waters eight years earlier with the opening of Cleveland Clinic Canada, Cleveland Clinic took a quantum leap as a global health system when Cleveland Clinic Abu Dhabi opened in 2015 in the United Arab Emirates. The 412-bed hospital on Al Maryah Island has five clinical floors, three diagnostic and treatment levels and 13 floors of critical and acute inpatient units. Cleveland Clinic operates the facility in partnership with Mubadala, Abu Dhabi's state-run investment company.
"Patients walking through the doors of Cleveland Clinic Abu Dhabi are going to receive the same quality of care as they would expect to receive at Cleveland Clinic in the U.S.," said Marc Harrison, MD, CEO of Cleveland Clinic Abu Dhabi from 2011 to 2015. "Our mission is to provide compassionate, patient-centered care of the highest quality."
Next up: Cleveland Clinic London. Its outpatient facility will open in fall 2021 and its 184-bed hospital will open in early 2022. A new charity, Cleveland Clinic Philanthropy UK, has been created to support partnerships in training and research, including clinical fellowships; clinical training for physicians, nurses and allied health professionals; and executive training collaborations for Cleveland Clinic and National Health Service leaders.
"Cleveland Clinic is a global leader in specialized medical care," said Cleveland Clinic London CEO Brian Donley, MD. "Our London hospital will enable patients from across the U.K. and beyond to access exceptional treatment based on 100 years of research and innovation."