THE 1990s
Top of the Charts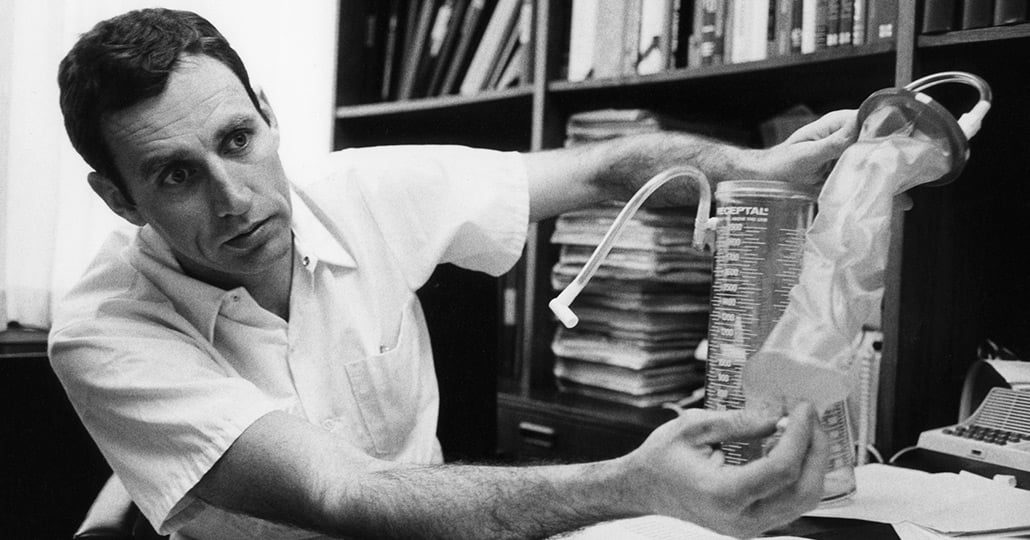 What do rapper Coolio, the Caped Crusader and Cleveland Clinic have in common? They all topped the charts in 1995, when "Gangsta's Paradise" was No. 1 on the Billboard Hot 100, Batman Forever was No. 1 at the box office and Cleveland Clinic was No. 1 for heart care for the first time in U.S. News & World Report's "Best Hospitals" rankings.
The 1990s saw numerous breakthroughs in heart care at Cleveland Clinic, whose Heart Center was the busiest in the nation, to the tune of 4,500 open-heart surgeries annually. Surgeons there performed the world's first combination mitral valve repair and maze procedure, an operation that involves creating scar tissue on the heart to block impulses that trigger an irregular heartbeat. Delos "Toby" Cosgrove, MD, Chairman of the Department of Thoracic and Cardiovascular Surgery, was responsible for numerous innovations, including the world's first minimally invasive heart valve surgery.
And the heartbeat goes on: Cleveland Clinic has claimed the top spot for heart care in the U.S. News rankings every year since 1995— 26 years and counting.